What if I need more support?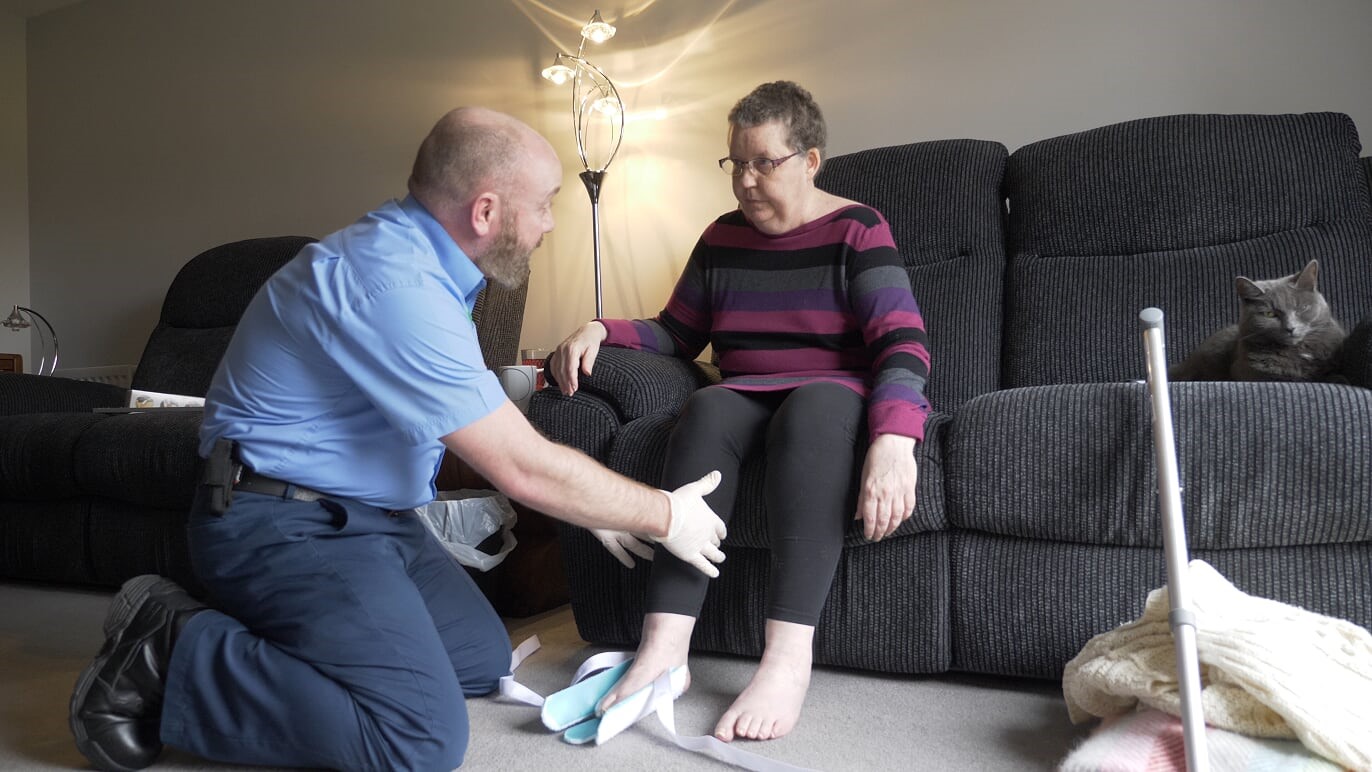 You may still find that you need to talk through difficulties you are experiencing and receive assistance to consider support options that might already exist. Or you may need more help and professional advice on how to access support in the community or issues such as how to get about the house safely or to keep yourself active.
We would recommend you complete our Information and advice for you form in the first instance to see if the personalised advice and information you receive helps you.
If more support is needed, we will work with you in a timely way and support you to make your own decisions about short-term support to help you maintain or restore your independence.
People often approach us for help when they are desperate or in crisis. We will act quickly to help prevent the situation getting worse. We will help you through the time of crisis and then work with you and your family when things are more stable to consider what, if any, ongoing or long-term needs require support. We know that what most people want is to live independently in their own home.
Equally, we will look at short-term options when you are not in a crisis. If you only need help over the short term to regain your independence, we will work with you to achieve this. By avoiding making long-term decisions too soon, we can avoid the risk of inadvertently reducing your independence instead of promoting it.
We will agree some short-term approaches with you that might only involve a few weeks of support until you feel confident and able to go forward with fewer or no formal interventions.
By working with you to help yourself and putting support in place for short periods, we can start to build a more personalised offer for you and help address your specific needs.
Going into hospital
If you are going into hospital, you may need extra support to help you return home and regain your independence.
Reablement
Our reablement service provides short-term support which may last from a few days to a few weeks.  Our staff work with you to help you regain skills and confidence so you can live as independently as possible. The service is designed to help you if you are struggling with everyday tasks at home like getting dressed, getting about your home or making a drink.
Equipment and adaptations at home
There is a range of simple equipment you can buy that could help you with simple tasks around the home.
You can also find out about small adaptations such as grab rails which can be carried out by our Handy Person Adaptations Service or major adaptations such as widening doors or installing ramps.
Moving to adult services
If you are currently receiving children's social care and are now approaching adulthood, you can find out more about moving to adult services.
Sensory impairments
Our Adult Deaf and Visual Impairment Service can provide advice and support to help you live independently.
Keeping younger adults independent
If you are an adult aged 17.5 – 64 with a learning disability, physical disability, autism or Asperger's, you could benefit from our Notts Enabling Service. We can work with you to provide short-term support to improve your confidence and skills in areas such as using public transport, cookery, managing money and finding work.
Autism
There is a wide range of information, advice and support available on autism for professionals, anyone with a diagnosis or looking for a diagnostic service for a family member or friend.
Additional needs
If you still have needs after trying community resources and some short-term options such as rehabilitation, we can look at what you might need in the longer term.  We will always remember that the purpose of any support will be to help you maintain or restore your independence, helping you to live as settled and fulfilled a life as possible.
If this is the case, please take a look at our page 'Helping to keep you independent over the longer-term'.
If you are a carer, find out what advice, information and support is available.