4Uth 2022 winners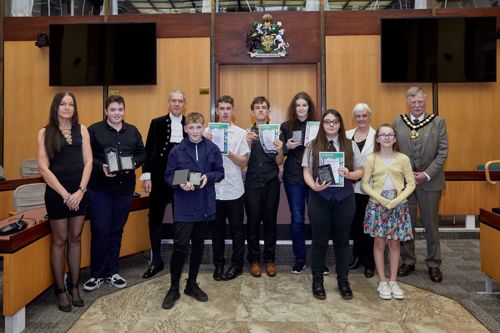 The Nottinghamshire Outstanding Achievement Award 4Uth is a Nottinghamshire County Council initiative to celebrate the achievements of young people across the county.
The 2022 winners include those who have overcome major challenges in their lives, such as bereavement, trauma and illness, and have gone on to make significant achievements, including raising thousands for charity, caring for friends and relatives, and becoming valued members of their community. This year there were many nominations from across the county.
Judging panels in each district decided the winners from three nominations in each district, and a separate judging panel assessed the finalists. The awards ceremony was held at County Hall on Friday, 25 November, where the achievements of each winner were celebrated and Kieran Frankland, from Gedling, was named as the overall county-wide winner.
Find out each winner's inspirational story below.
---
---