4Uth award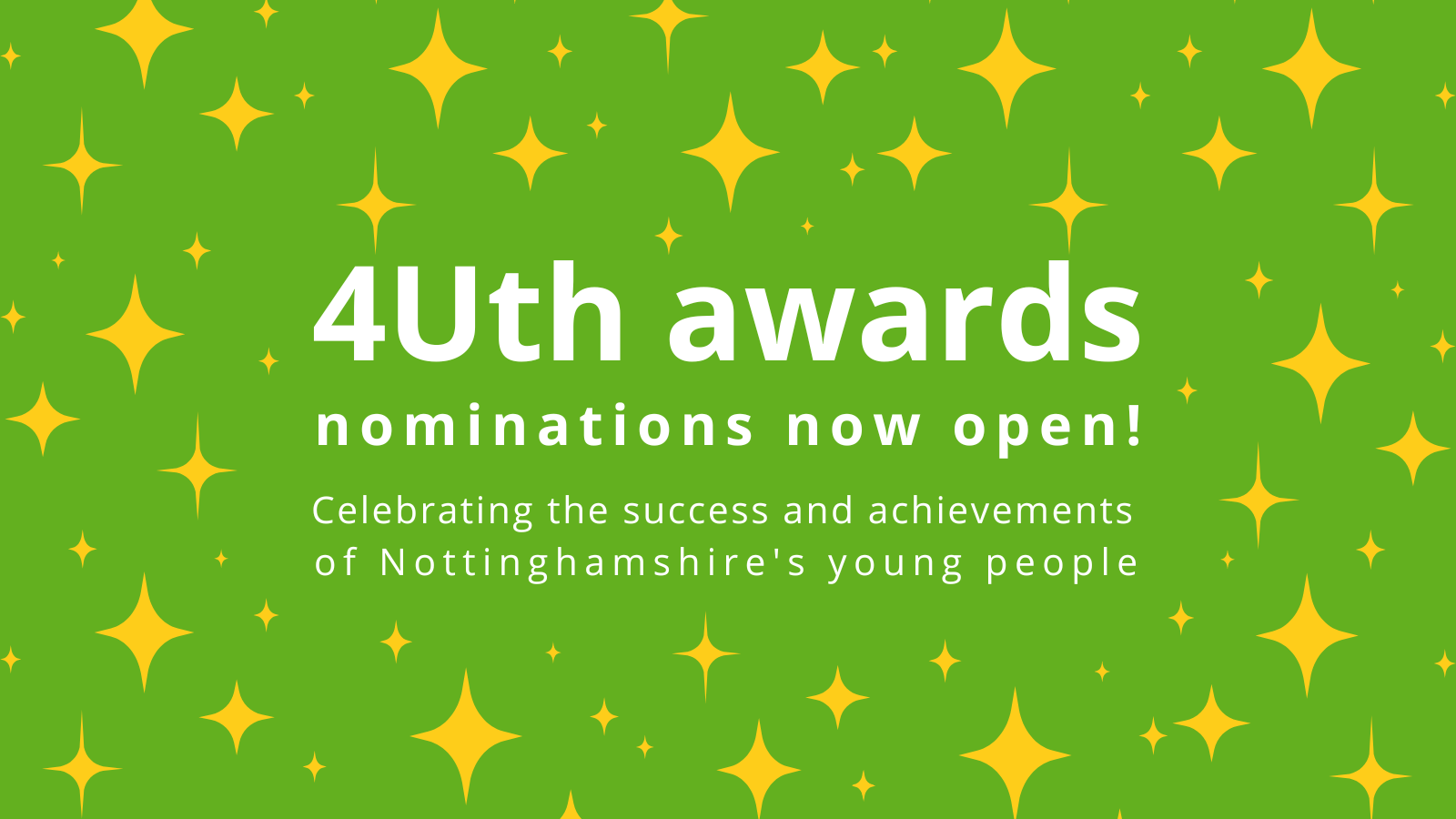 The Nottinghamshire Outstanding Achievement 4Uth award aims to recognise young people who have achieved a great deal and pushed their personal boundaries, whatever they may be. It is the council's initiative to celebrate the achievements of young people across Nottinghamshire.
Nominations are welcome for any individual or group of young people aged between 10 and 19 and up to 24 if the young person has a disability or is a care leaver. All young people nominated must either reside, work or be in education in Nottinghamshire.
The next awards ceremony will be autumn 2023. We will celebrate the achievements of all of the young people who have been nominated and will announce the overall 2023 award winner.
To nominate, use this link: 4Uth award | Nottinghamshire County Council.
By completing this form via the link above you understand that your information will be sent to Nottinghamshire County Council who will keep it securely and use it. For details on how and why the County Council collects and uses personal information, see our Community Awards Privacy Notice.
You must have permission of the person you wish to nominate before sharing their data with us.
Nominations are open now until Monday 19 June 2023.
Highlights from last years awards can be seen here: 4Uth 2023 promo trailer.
4Uth awards 2022
The 2022 winners include those who have overcome major challenges in their lives, such as bereavement, trauma and illness, and have gone on to make significant achievements, including raising thousands for charity, caring for friends and relatives, and becoming valued members of their community.
---
Past awards
Get involved on social media
Keep up to date with the 4Uth awards or share your story with us on social media: