4Uth Award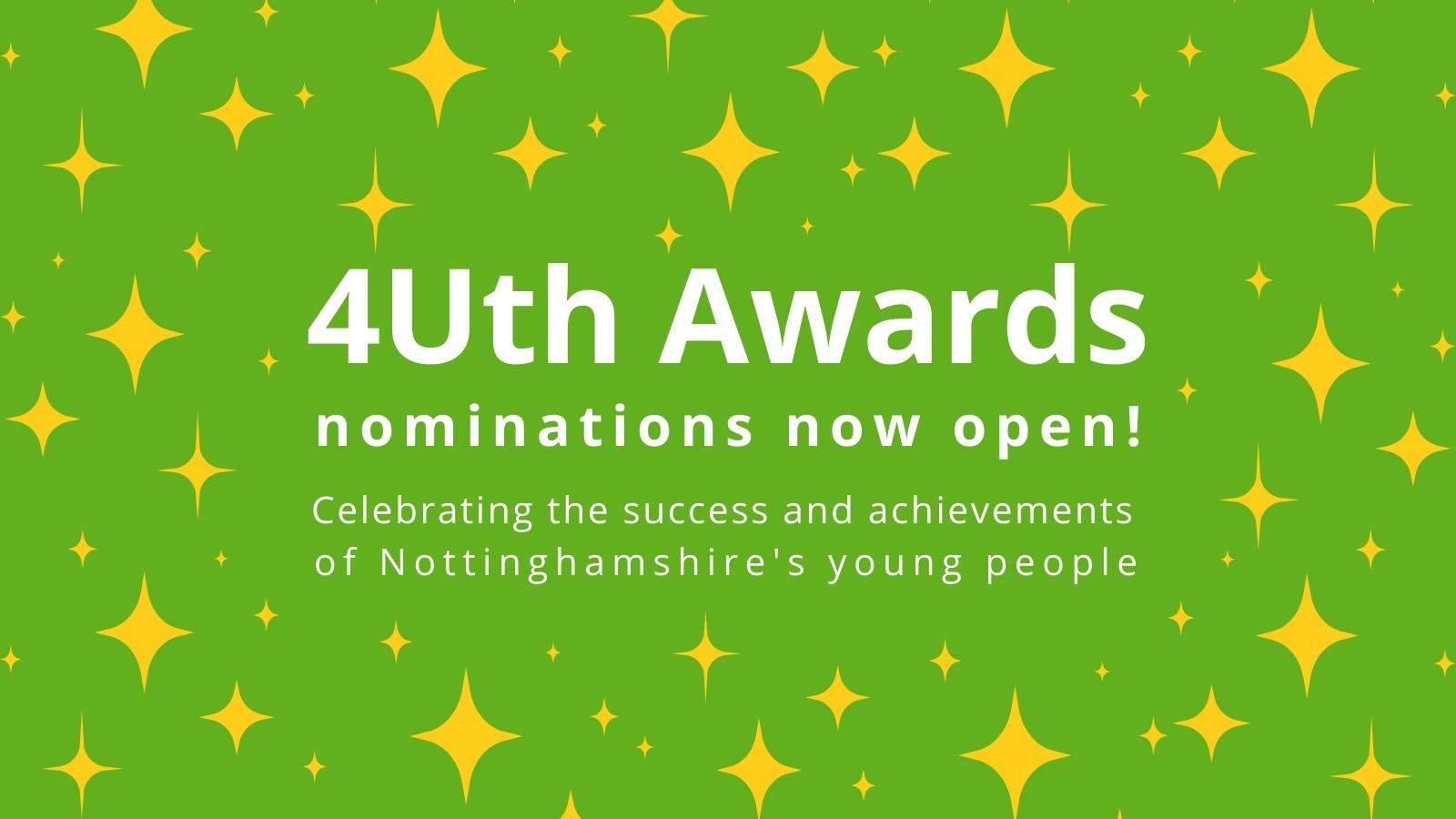 The Nottinghamshire Outstanding Achievement 4Uth Award aims to recognise young people who have achieved a great deal and pushed their personal boundaries, whatever they may be. It is a county council initiative to celebrate the achievements of young people across Nottinghamshire.
We will be holding an awards ceremony at County Hall in the autumn of 2022 for all finalists where the overall winner will be announced and we will celebrate the achievements of the young people nominated.
Nominations open on 19 April and will close at 11.59pm on 21 June 2022.
---
Past 4Uth Awards
In 2020, for the first time, groups were nominated as well as individuals, and there were seven winners rather than one overall winner. Nominations were sent in by friends, family, schools, youth groups and voluntary organisations:
2019 4Uth Awards
The winners of the 2019 received their awards at a special awards ceremony at Nottinghamshire County Hall on Friday 22 November 2019. The overall countywide winner was Jasmine Chapman.
Find out more about the 2019 winners.
2018 4Uth Awards
District youth panels selected the seven district winners and awarded the overall countywide winner at a special awards ceremony held at County Hall on Friday 26 October 2018.
Find out more about the district winners for 2018.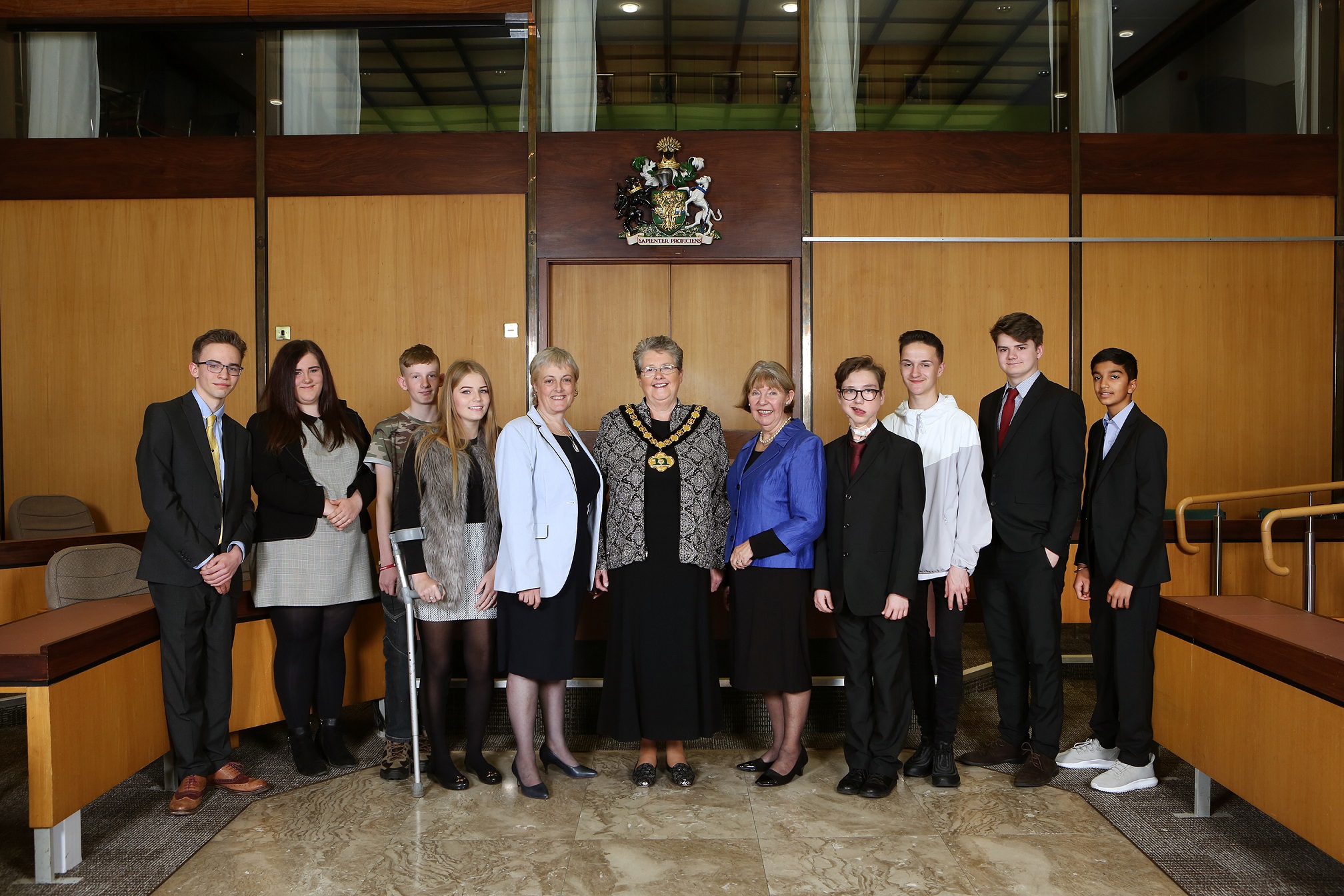 2017 4Uth Awards
Find out more about the district winners for 2017.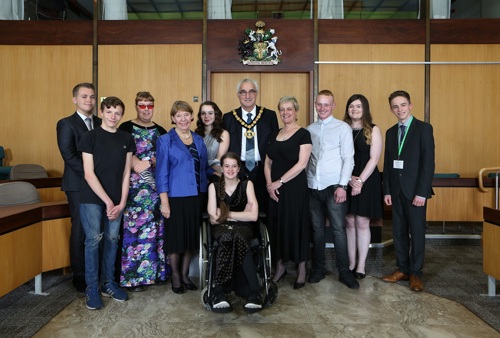 Get involved on social media
Keep up to date with the 4Uth awards or share your story with us on social media: