4Uth Award
The Nottinghamshire Outstanding Achievement 4Uth Award aims to recognise young people who have achieved a great deal and pushed their personal boundaries, whatever they are. It is a county council initiative to celebrate the achievements of young people across the county.
2018 4Uth Awards
Nominations are open! Our search begins for young stars as part of the 2018 4Uth Awards.
District youth panels will shortlist three top nominees and select district winners who will then receive their awards at a special awards ceremony at County Hall on Friday, October 26. During that evening, the overall countywide winner will be named. 
Please return your completed form to:
Myplace at Westfield Folkhouse Young People's Centre,
Westfield Lane,
Nottinghamshire,
NG18 1TL
or you can email it to pav.ayoub@nottscc.gov.uk. Deadline for nominations is Friday 15 June 2018.
2017 4Uth Awards
Find out more about the district winners for 2017.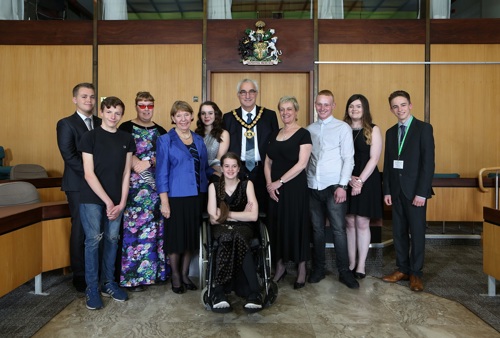 Get involved on social media
Keep up to date with the 4Uth awards or share your story on social media: