Suicide awareness
World Suicide Prevention Day 10 September 2019
For this year's World Suicide Prevention Day (WSPD) we want to continue to work with partners, including Nottingham City Council, to raise awareness around suicide and let everyone know about the support and resources available.
*

According to the National Suicide Prevention Alliance, between 6,000 and 7,000 people die by suicide every year, that's someone dying by suicide approximately every 90 minutes. It remains the leading cause of death in men under 50 and 75% of people who die by suicide are men. In Nottinghamshire county alone, there were 168 deaths by suicide between 2015 and 2017. In Nottingham City, there were 71 suicides.
*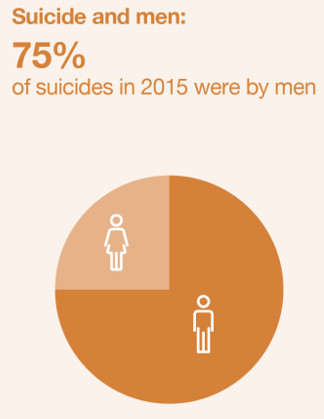 The cause of suicide is complex, and we can't expect to remove all risk however, there is much that can be done. The most important thing we can do is start a conversation, be vocal about mental health, in our schools, in our workplaces, in our communities. It's ok to need help and there are people who are willing to listen and give you that help. 
*

How to get help
Helplines
Samaritans: 116 123 (free, for everyone, 24/7)
CALM, for men: 0800 585858 or w

ebchat

(5pm-midnight, 365 days per year)
Hub of Hope will find your nearest support centre. You can also text HOPE to 85258 for 24/7 crisis support across the UK.
The Silverline: 0800 4 70 80 90 helpline for older people, 24/7
PAPYRUS Hopeline: 0800 068 4141 (9am-10pm Mon-Fri, 2pm-10pm at weekend)s for children and young people under the age of 35
Childline: 0800 1111 (online and 24/7 phone support for under 18s).
Starting a conversation
Sometimes it can be difficult to start a conversation about mental health and know the right words to say or where to go. Here are some useful tools to guide you:
Ways to improve your wellbeing
Useful websites and organisations
Access to therapy
You can make an appointment with your GP to get a variety of treatment options including therapy. Here are some other ways to access therapy services.
Sources
*Infographics from National Suicide Prevention Alliance (NSPA) – Local Suicide Prevention Resources
HM Government and Department of Health. Preventing suicide in England: A cross-government outcomes strategy to save lives. Evidence Brief. 2012
Office for national statistics – Suicides in the UK: 2017 registrations