4. Better together
Our plan for growing co-production
The Better Together Plan [Word] explains how we work towards co-production across the Adult Social Care department. It was written and developed with Our Voice who are a group of people and unpaid carers with lived experience of using Adult Social Care services. The Better Together Plan is also available in an Easy Read version [Word].
The diagram below shows the areas of work we will be developing to help co-production grow in Nottinghamshire. Our Action Plan for 2022-2023 [Word] shows the timescales of this work.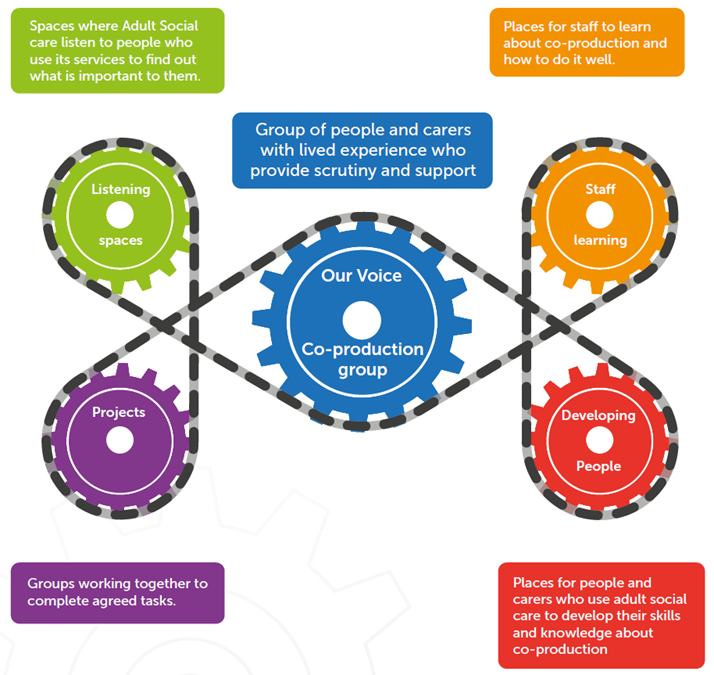 Our Voice strategy diagram description [Word]
Please contact us if you would like any further information.