Nature conservation
We work in partnership with other environmental organisations to protect Nottinghamshire's wildlife sites, habitats and species.
Our conservation work includes:
managing local nature reserves, country parks and other green spaces

assessing the impact of planning applications on

biodiversity

designing large restoration schemes.
Get involved
You can help to protect, restore and improve the Nottinghamshire countryside. 
If you'd like to volunteer, we'd love to hear from you.
Find out more about countryside volunteering opportunities and register your interest.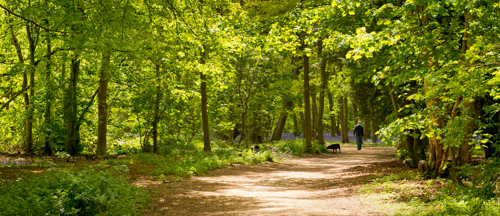 Nottinghamshire's designated sites
Legal protection is given to the county's key nature conservation sites. Within the county there are:
Sherwood Forest National Nature Reserve (NNR) - we manage the majority of the southern part of this site
Birklands and Bilhaugh Special Area of Conservation (SAC) - we manage the majority of the southern area of the SAC, as part of the Sherwood Forest NNR
67 Sites of Special Scientific Interest (SSSI), covering areas of woodland, heathland, grassland, wetland and quarry - – we manage parts of four of these sites
49 Local Natures Reserves (LNR), of which we are wholly or partly responsible for seven.

There are also over 1400 Local Wildlife Sites, covering almost 7% of the county. These sites have no legal protection, but are identified as being of county-level importance for their wildlife.