Invest in our workforce and embrace diversity
County Council's accolade as most inclusive employer

In 2019, the Council received an award for the Staff Network Group of the Year.
Nottinghamshire County Council was ranked 68th best employer in the whole country - the sixth successive year that it has been named in the prestigious top 100. 
It is fantastic that the Council overall has been recognised in this way as an inclusive place to work. The awards also recognise the work of the Council's LGBT Staff Network, which promotes awareness of LGBT issues, supports LGBT staff and provides advice on making Council services more inclusive.
Disability Confident
Nottinghamshire County Council has been accredited as a "Disability Confident Employer". It is a remarkable milestone and will help us to make the most of the talents disabled people can bring to the workplace.
Being "Disability Confident" is a unique opportunity for this Council to be an "Employer of choice" and to lead the way in our wider communities.
The Council has also committed to becoming a "Disability Confident Leader" as an indication of what is important to us, our employees and our citizens. It is our ambition to be accredited as a "Disability Confident Leader" by April 2021.
Supporting Armed forces
The County Council is a proud supporter of armed forces in Nottinghamshire. We have a long standing relationship with the local regular and reserve units, as well as the veterans and cadets.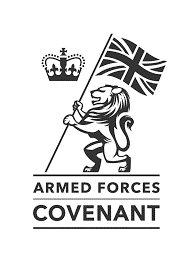 We also bring together councillors, officers and representatives from the armed forces and military civilians' charities to work on activities and issues.
This is led by Councillor Keith Girling who is the Armed Forces Champion.  
"We should never forget the sacrifice and commitment shown by the men and women who serve and have served the nation. We are committed to supporting the whole armed forces community. By 2028, we aim that every Veteran feels valued, supported and empowered and, in accordance with the Armed Forces Covenant, will never be disadvantaged as a result of their service." Councillor Girling said
Dying to work campaign
Nottinghamshire County Council has re-affirmed its commitment to supporting terminally ill employees with dignity, respect and compassion by signing up to the Trade Union Congress' "Dying to Work"

voluntary charter, setting out the agreed way in which council employees will be supported, protected and guided throughout their employment following a terminal diagnosis.
The council was the first large county council nationally to sign up to the voluntary charter. Information on Dying to Work campaign can be found at Dying to work campaign page