Our Armed Forces Team
Our support of Nottinghamshire's Armed Forces Community is led by our team of Armed Forces Advocates.
Councillor Keith Girling - Armed Forces Champion

As a former member of the armed forces, serving 18 years in the Grenadier Guards, I understand the struggles faced by veterans and their families. 
I am immensely proud to be the Armed Forces Champion for Nottinghamshire County Council and honoured to represent our Armed Forces Community. Their altruistic values and skills are a constant inspiration.
We should never forget the sacrifice and commitment by these men and women, and to that end we are committed to achieving a shared vision of support and mutual benefit.
Councillor Johno Lee - Armed Forces Advocate
Having served in both Iraq and Afghanistan, I am incredibly humbled and proud to represent and ensure the safety of the Armed Forces Community.
Their conduct is a valuable contribution to our society, and the overwhelming majority of local veterans flourish and contribute greatly to our society.
We will never forget, however, that some of these brave men and women might need help and will do all we can to ensure that they receive support they need.
Councillor Errol Henry - Armed Forces Advocate

I served with the RAF for over 17 years, completing tours in the Falkland Islands, Germany, and various units in the U.K. 
As a black veteran, I am honoured to be able to support fellow ethnic minority members of the Armed Forces Community.
I will do whatever I can to support those who have given their all in the service of their country.
Tim Richmond OBE TD DL
Tim Richmond is Chairman of the Nottinghamshire Civil and Military Partnership Board (CMPB), which ensures local co-operation between the military and civilians.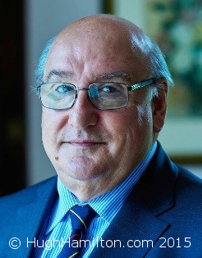 A former officer in the Royal Artillery, Territorial Army, Tim has been an Honorary Colonel of the South Notts Hussars Yeomanry and was Commanding Officer of the East Midlands Universities Officers Training Corps and Deputy Commander of 49 (East) Brigade.
He then served as County Commandant of Nottinghamshire Army Cadet Force and subsequently Chairman of the national Board of the Council of Reserve Forces and Cadets Association.
Our aims
We have also been awarded the Gold Award in the Defence Employer Recognition Scheme.