The Great War memorial
The ground has been broken for work to begin on a World War I memorial thought to be the first of its kind in the country, following the poignant centenary of the day the guns fell silent.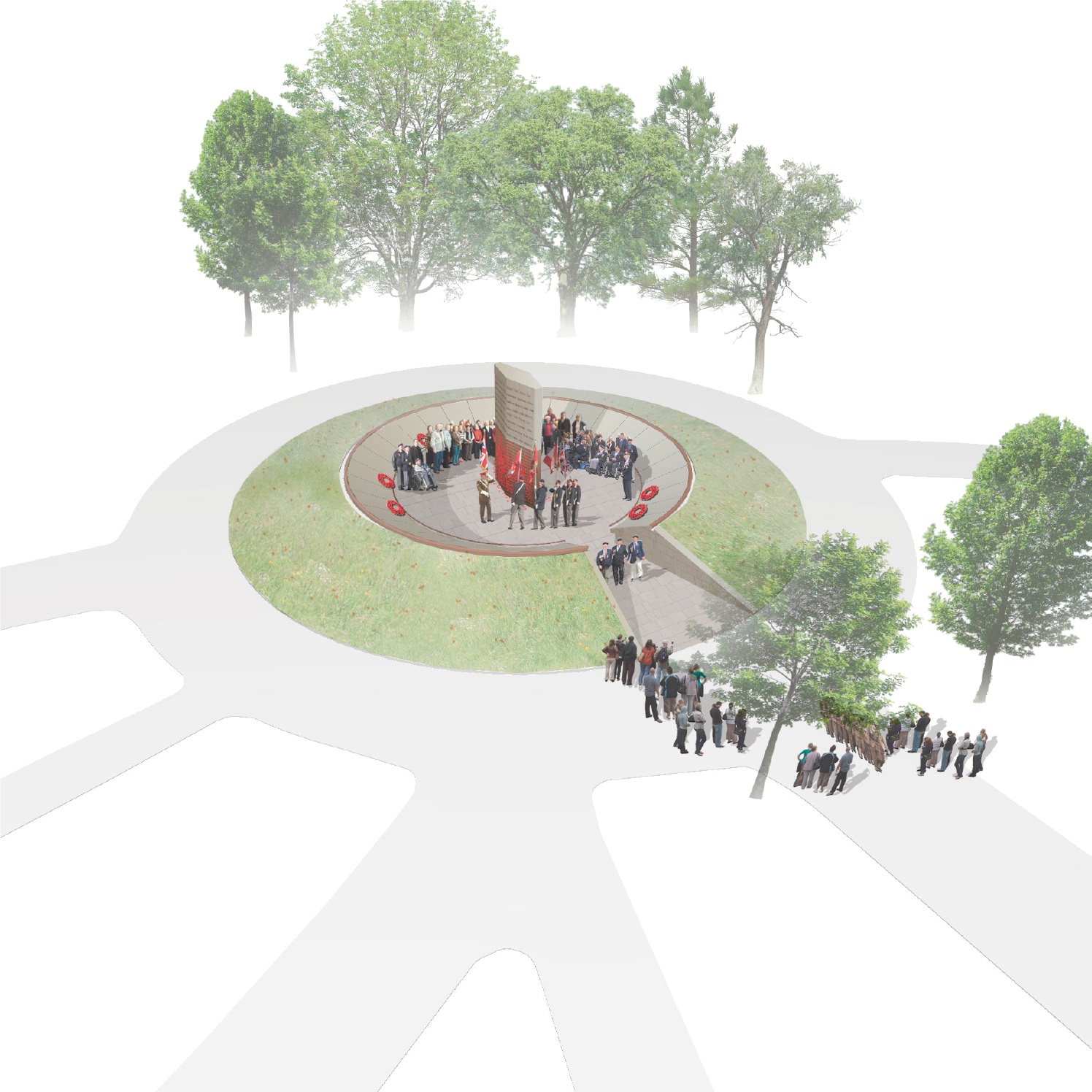 Work will continue over winter and spring.
The memorial is likely to be revealed and open to the public in summer 2019, in time for Armed Forces Day.
The new memorial will be an elevated, circular design allowing a protected space for reflection.
A 5 metre high inscribed monument will feature in the middle of the memorial, explaining the purpose of the memorial.
There will be space lower down for poppies to be placed in the lead up to future Remembrance Days and other events.
Lighting underneath these holes will create a stunning effect at night for visitors.
Currently, there are hundreds of individual memorials to Nottingham and Nottinghamshire's Great War fallen. These are scattered across the county and further afield in parks, workplaces, churches and other locations. But there is nowhere that brings together all of their names in one place.
Names of the fallen will be etched into the circular stone surrounding the monument, with lighting atop the ring to illuminate the surface and the names to attract visitors and to allow quiet reflection at any time.
Space has been built in to the monument for wreaths, poppies and memorials, and the names will be visible for both able and disabled visitors.
The memorial has been commissioned by Nottingham City Council and Nottinghamshire County Council, working with the seven district and borough councils, Gedling, Rushcliffe, Newark and Sherwood, Bassetlaw, Ashfield, Broxtowe and Mansfield.
£80,000 is being raised for the project through fundraising to support the commission of the memorial. Local businesses and residents from across Nottinghamshire are being encouraged to contribute, which can be done online.
Councillor Kay Cutts, Leader of Nottinghamshire County Council, said: "The outpouring of emotional tributes and remembrance events over the last few days, weeks and for many years previous show that this country and our county holds its armed forces in high esteem. We remain eternally grateful for the sacrifices they have made – and continue to make – on our behalf.
"The new memorial will be a powerful, moving and unique symbol of our appreciation to the 14,000 local men and women who made the ultimate sacrifice in the Great War and be a focal point for county and city residents to say thank you."