News

---
Jubilee celebration video: Sherwood Forest Hospitals
A look back through the archives of the last 70 years from Sherwood Forest Hospitals:
---
St Peter's School p

repares for the Jubilee 

29 May 2022: Preparations for Jubilee Celebrations at St Peters School, Ruddington, with more than 500 pupils attending.
---
School visit
26 May 2022: Lord-Lieutenant Sir John Peace visited Haddon Primary School to join in with their Jubilee celebrations and help plant a tree for the Queen's Green Canopy.  He also met the school council to talk about his role and HM The Queen.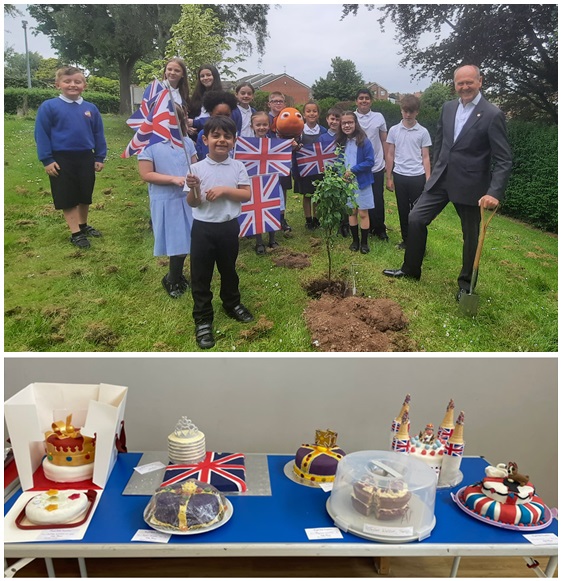 ---
Photo competition
4 April 2022: A special photographic competition which celebrates Nottinghamshire and all it has to offer has been launched to help mark a Jubilee year of landmark events in the county – including the Queen's Platinum Jubilee weekend, County Day and the Tour of Britain.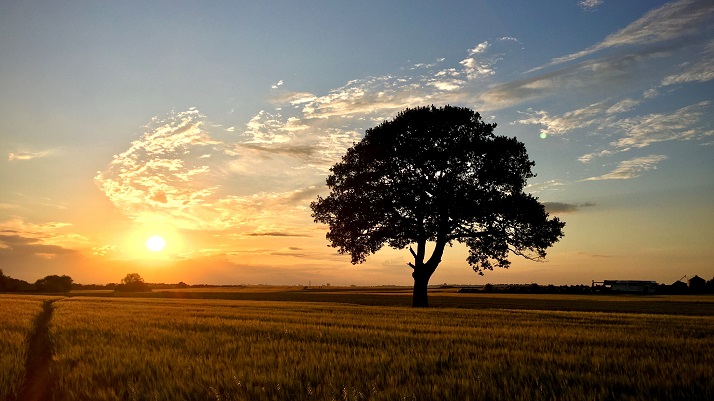 Nottinghamshire in 2022 is being led by Nottinghamshire County Council and Lord-Lieutenant Sir John Peace, who are encouraging residents to get out their cameras to showcase why our county is a great place to live, work and visit.
For more information, please read our media release.
---
Jubilee Concert
28 February 2022: The Queen's Platinum Jubilee celebrations in Nottinghamshire kicked off in style with a stunning night of music and dance at The Playhouse in Nottingham.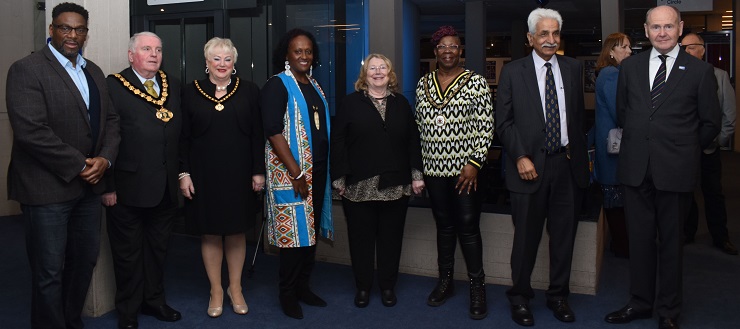 A Jubilee Concert to Celebrate the Commonwealth was hosted by Sir John Peace, the Lord Lieutenant for Nottinghamshire, and featured performances by members of internationally renowned Nottingham musical family the Kanneh-Masons.
Several key dignitaries and ambassadors from across the Commonwealth also attended the concert.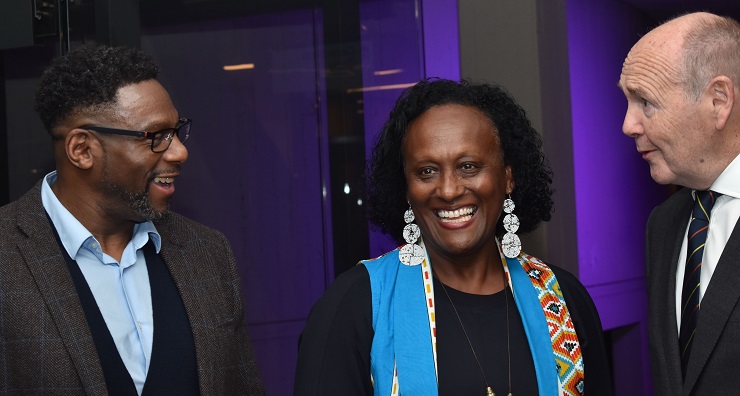 The concert was hosted in partnership with Inspire – which manages the cultural services on behalf of Nottinghamshire County Council – communities from Commonwealth countries in Nottingham and Nottinghamshire, and Nottingham College.
---
The Queen's Accession Day message
6 February 2022: this day marks exactly 70 years of Queen Elizabeth II being on the throne. Her Majesty The Queen marked the occasion with a special message, looking forward to the times ahead.
"I hope this Jubilee will bring together families and friends, neighbours and communities."
Read the full Accession Day message