Melanie Williams: Corporate Director, Adult Social Care and Health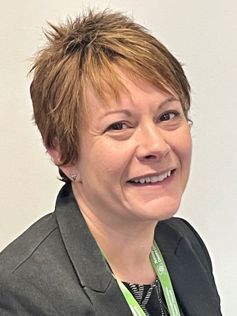 Melanie is an experienced leader across Health and Social Care operations, commissioning and policy.
Currently Corporate Director for Adult Social Care and Public Health with Nottinghamshire County Council following 30 years of working across Local Government, NHS and voluntary sector from practice to senior leadership roles. Melanie has experience of supporting large programmes of change work that deliver shifts in strategy and approach, often driving practice change to improve outcomes for people through the development of performance focussed culture and strength-based practice.
Melanie is a Partner Member of the Integrated Care Board and for the previous three-years a Member of the Integrated Care System Board leading as Senior sponsor on a number of key system workstreams. Previously, Melanie has led joint commissioning and integrated operational teams with successful delivery of integration in both Adults and children's services, across social care, health, community service and primary care.
Melanie also brings particular experience of supporting ADASS as a policy trustee, within social care, mental health and social justice. Through this work Melanie has contributed to Mental Health Law reform, the 10 year mental health strategy, informing governmental Covid response, Social Care reform, speaking on the relationship between health inequalities, housing and social care and the role Local Government has in leading local partnerships that deliver change in communities. Melanie has led the development of good practice guides aimed at Local Government within social care practice, NHS Commissioning guidance within DHSC, and developed models of capacity and demand management at national level.
Salary and pension
The overall remuneration package includes a basic salary as well as the amount the Council has to contribute to the pension of Local Government Pension Scheme members. Those Chief Officers who are members of the LGPS and earn between £113,401 and £170,100 pa contribute 11.4% of their salary to their membership of the scheme. The Employers contribution to the pension of employees, at all levels, is 22.2% since 1 April 2017. All Chief Officers are paid on a fixed salary.
Senior managers are expected to be on call at all times including weekends. Nottinghamshire County Council does not at this time provide any benefits that an equivalent senior manager in the private sector might receive in addition to the basic salary - for example performance-related bonuses, private health care or company cars. 
Previous financial years

Period

Total salary

Employer Pension contributions

April 2021 to March 2022

£134,341
£29,823 (22.2%)

April 2020 to March 2021

£132,521
£29,382 (22.2%)

April 2019 to March 2020

£129,598
£28,596 (22.2%)

January 2019 to March 2019

£27,179

£6,029 (22.2%)
Expenses claimed
All expenses are paid to employees in the course of carrying out duties in line with the Council's Travel and Accommodation Policy which is part of the nationally agreed terms and conditions of service and detailed in part six of the Council's Constitution, on pages 6-73 to 6-78. These conditions are supplemented by the Council's local conditions laid down in the Policy on the Payment of Travelling Allowances and Policy on the Payment of Subsistence Allowances, as set out in Appendices 11 and 12 of the Pay Policy Statement. 
Expenses paid are liable to tax.
January to December 2022
| | | | |
| --- | --- | --- | --- |
| Month | Accommodation costs | Business mileage | Other expenses |
| January |   |   |   |
| February |   |   |   |
| March |   |   |   |
| April |   |   |   |
| May |   |   |   |
| June |   |   | £153.40 |
| July |   | £145.80 | £7.00 |
| August | £294.00 |   |   |
| September |   |   |   |
| October |   |   |   |
| November |   | £80.10 | £17.50 |
| December |   |   |   |
January to December 2021
| | | | |
| --- | --- | --- | --- |
| Month | Accommodation costs | Business mileage | Other expenses |
| January |   |   |   |
| February |   |   |   |
| March |   |   |   |
| April |   |   |   |
| May |   |   |   |
| June |   |   |   |
| July |   |   |   |
| August |   |   |   |
| September |   |   | £147.50 |
| October |   |   |   |
| November |   |   |   |
| December |   |   |   |
January to December 2020

| Month | Accommodation costs | Business mileage | Other expenses (inc. car parking, train fares) |
| --- | --- | --- | --- |
| January |   |  £10.00 |   |
| February |   |   | £253.50  |
| March |   |   |   |
| April |   |  £165.60 |   |
| May |   |   |   |
| June |   |   |   |
| July |   |   |   |
| August |   |   |   |
| September |   |   |   |
| October |   |   |   |
| November |   |   |   |
| December |   |   |   |
January to December 2019

| Month | Accommodation costs | Business mileage | Other expenses(inc.car,parking,train fares) |
| --- | --- | --- | --- |
| January |   |   |   |
| February |   |   |  £30.10 |
| March |   |  £21.15 |  £15.50 |
| April |   |  £54.90 |   |
| May |   |   |  £46.10 |
| June |   |   |  £10.00 |
| July |   |  £21.60 |  £33.00  |
| August |   |  £97.20 |  £157.00 |
| September |   |   |  £164.10 |
| October |   |  £45.00 |   |
| November |   |  £195.30 |   |
| December |   |  £276.30 |  £185.60 |