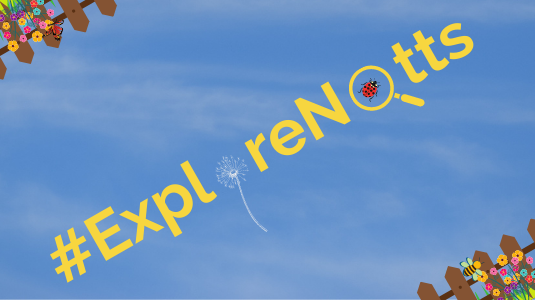 Top picks
Measures including social distancing and reduced capacity will be in place at events to stop the spread of coronavirus.
Psst! We've heard there's some serious fun to be had now that school's out for summer! But don't worry, we've done all the hard work for you and have rounded up our top events to inspire you!. 
Visiting the home of Robin Hood will ensure that this half term is one to remember. Whether you want to play detective or hear tales from the legendary forest, we've picked out our top events to ensure fun for all the family!
Wild in the Greenwood 
FREE
No need to book
13 - 16 August
20 -23 August
27 - 30 August
From festival favourites to fresh faces – we couldn't let 2021 pass without bringing you the best in medieval entertainment!
Spend some time getting to know our living history re-enactors at the Major Oak or stumble across our roving musicians and performers, there is plenty to see and learn under the canopy of the Greenwood.
---
 Wild Explorer Family Walk
Adults £10
Children £6
Multiple dates 
Advance booking essential
Are you ready for a Wild Challenge? Join us on a tour through the magical ancient oak forest of Sherwood and get hands-on with nature. What fascinating things might be making a home here?
---
Have-a-go Archery
£4 for six arrows
Multiple dates
No need to book
Try your hand at being an outlaw by putting your archery skills to the test at the home of Robin Hood! See if you've got what it takes!
---
 Sherwoof Dog Friendly Walk
FREE
Multiple dates
19 August
2 September
Join us for a free, dog friendly guided tour of Sherwood Forest to help you get the most out of walking the forest with your canine companion.
This walk is part of the new "Ambassadogs" scheme being run throughout the wider Sherwood Forest landscape by a range of organisations. The Ambassadogs team are looking for dog owners and their four-legged companions who would like to feedback on their experiences of walking in the local area. This is part of a larger project to make sure Sherwood Forest is a welcoming place for all.
---
 Wild in the Greenwood Family Nature Trail
Multiple dates
£3.50
No booking required
Robin and his Merry Band are a forward thinking bunch and will do anything to protect the forest. They've all upgraded to electric cars and got personalised number plates – can you work out who each one belongs to?
This goodie bag contains everything you need for a wild time in the forest. It includes your Robin Hood Family Trail sheet and pencil, as well as a 12 page RSPB nature activity booklet, Robin Hood scavenger activity and certificate. Phew!
Totally Roarsome Woodland Trail
£7.95
Saturday 3 July - Sunday 5 September
Booking is essential
In an untouched Nottinghamshire woodland, dinosaurs, bears, lions, and tigers roam free. There may even be a unicorn or two. They are joined by a gaggle of pirates and a gang of superheroes. - It's much more than just dinosaurs.
It's Totally Roarsome! 
Make a splash this half term at Holme Pierrepont Country Park, home of the National Watersports Centre. Whether you're looking for a fun-filled holiday club or want to take all the family along to enjoy the surroundings and activities, there's something for everyone. 
Adventure Holiday Club
£40 per child per day
Wednesday 4 - Friday 27 August
Packed lunch included
Give your little adventurers the chance to experience the lagoon wipeout, sky trail and mini golf to name a few at the Holme Pierrepont Country Park Adventure Holiday Club! The club is suitable for children aged 8 - 14 and will make this summer one to remember!