High Speed 2 for Nottinghamshire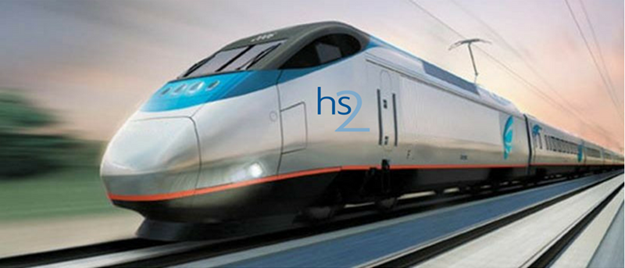 High Speed 2, also known as HS2, is the name for a new high-speed railway planned for the UK, which will connect various major cities and destinations to the East Midlands. You can find more details about HS2 as well as a map of the route on www.hs2.org.uk.
HS2 forms a key part of plans for regional growth in Nottinghamshire and the East Midlands, with a proposed station at Toton, and two development sites planned at Ratcliffe on Soar Power Station, and East Midlands Airport.
Local partners remain united in their support for HS2 and the opportunity it offers our region. Our vision sees Toton as a new destination for economic growth and homes. The HS2 East Midlands Growth Strategy sets out the potential for HS2 to deliver an additional 74,000 jobs and £4 billion in Gross Value Added (GVA) across the East Midlands. The wider Toton site will offer innovative living, working and playing; lying at the heart of a network of HS2 garden villages across the region.
Below: a computer rendered image of the planned site at Toton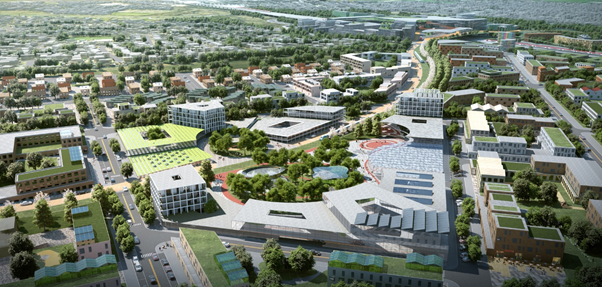 As well as more housing, jobs, and training, HS2 will act as a driver for improved connectivity, building on our strengths which include a wide range of manufacturing, technology, and high-value services, as well as Nottingham's two top universities.
The Toton station will link up to local train, tram and bus services. The new station comes with over 200 hectares of development land, excellent infrastructure and is in a good location, providing opportunities for developers to invest.
Below: a computer rendered image of the planned site at Toton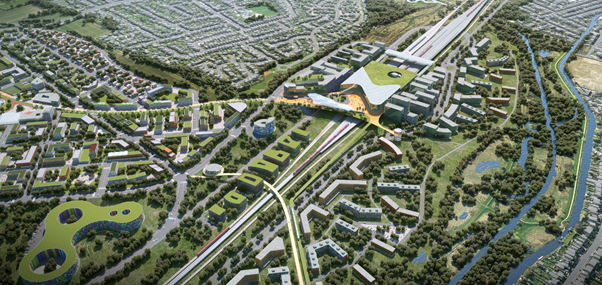 HS2 would connect the main cities of the Midlands and the North, improve local connectivity, and is expected to improve productivity. It would also release capacity on existing lines for freight, so that freight services do not need to run on HS2.
The East Midlands station of HS2 will connect to major cities and destinations in the UK, allowing travel to our region from:
Chesterfield in 11 minutes
Birmingham in 19 minutes
Leeds in 29 minutes
York in 36 minutes
London in 51 minutes
Newcastle in 106 minutes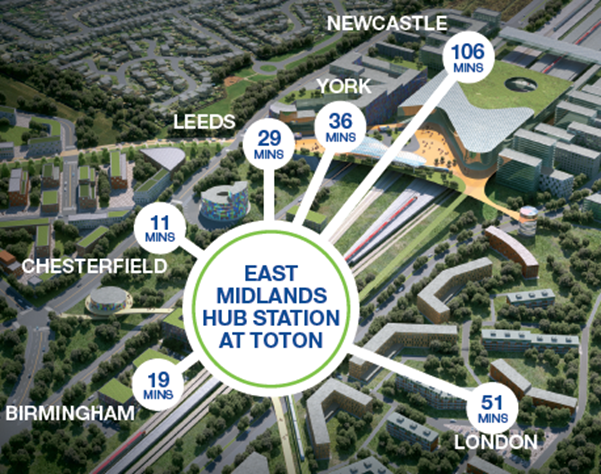 Nottinghamshire County Council is also working with the Midlands Engine and regional partners to explore the business case for a locally-led Development Corporation for the East Midlands. The Development Corporation aims to maximise the opportunities made possible by HS2, by linking up and accelerating growth across the three sites at Toton, Ratcliffe on Soar Power Station, and East Midlands Airport.
Below: Ratcliffe on Soar Power Station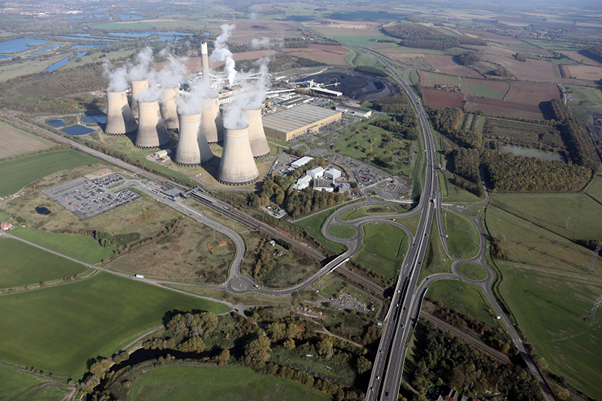 Below: East Midlands Airport