East Midlands Freeport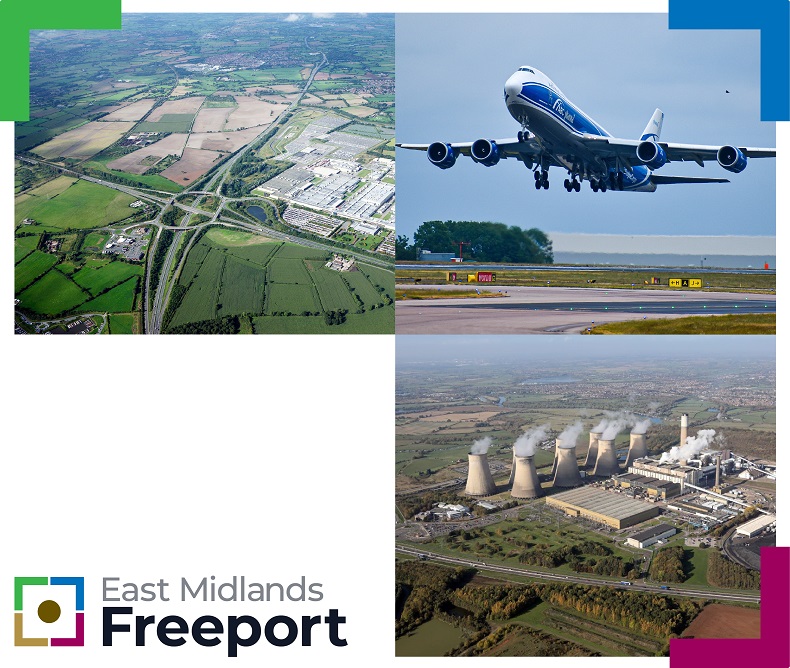 Nottinghamshire County Council is part of a group of public and private sector partners driving plans for the East Midlands Freeport, to deliver jobs, investment, and green technology.
The freeport could create just under 56,000 jobs and boost our region's economy by some £8.4 billion over the next three decades.
This includes around 26,000 jobs created directly by the freeport, with an additional 

30,000 created indirectly.
The freeport will be based at three sites - East Midlands Airport and Gateway Industrial Cluster (EMAGIC), East Midlands Intermodal Park (EMIP) and Ratcliffe-on-Soar.
The freeport will create sustainable jobs in areas including advanced manufacturing, logistics, and clean energy.
The freeport will create a new network of public and private sector partners focussed on

 on advancing skills to boost access to employment, as well as driving leading-edge innovation in areas like low carbon technology.
When operational, the East Midlands Freeport will be the best-connected freeport in the UK, with East Midlands Airport offering rapid access to global markets, an inland location at the heart of the country, and excellent road and rail connections.
1 million people will be within a half hour drive of the Freeport with 91% of the UK within a 4-hour drive.
It is hoped that the government will announce formal freeport designation in late 2021 or early 2022, with the East Midlands Freeport expected to be open for business by March 2022.