Nottinghamshire athletes and para-athletes to share £50,000 in funding.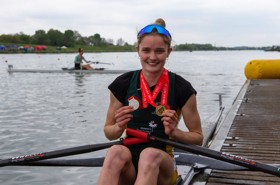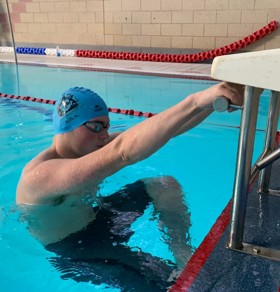 Grants totalling £50,000 have been awarded to 110 Nottinghamshire athletes and para-athletes to help fulfil their sporting ambitions in 2023. 
The Talented Athletes Fund is part of Nottinghamshire County Council's Local Communities Fund which offers financial help and support to local communities. This year the fund remains at £50,000 to help more up-and-coming athletes recognise realise their potential in their chosen sport, particularly those competing in disability/parasports who may require expensive adapted equipment, clothing, or have higher transport costs.
Applications increased from 75 successful applications in 2022 to 110 awards in 2023. The depth and diversity of sporting talent in the county is shown by representation from all Nottinghamshire districts covering 24 different sporting disciplines. Thirty-seven applications are from athletes aged 15 or under and 14 applications are from athletes competing in a para / disability / adaptive sport.
Athletes who received funding in 2022 have praised the County Council scheme. Nottinghamshire based British rower Olivia Bates, 21, said,
"The Talented Athlete funding from Nottinghamshire County Council has been crucial in enabling me to achieve my maximum potential in 2022. It has provided me with significant financial assistance with not only my equipment and boat insurance cost, but also with travel expenses for my weekly training sessions and when attending races nationally and internationally. I drive roughly 320 miles a week to training. That is a lot of petrol!
"As a student, without the help of this funding I would undoubtedly have been unable to afford the myriad of expenses required to perform at the highest level and compete on the international stage. This support has played a significant role in my successes as a Great Britain rower in 2022. I now hope to push the limits further in 2023. Thank you."
Bingham swimmer Lewis Warner, 16, added "The £500 I received allowed me to train to a higher standard, enter more competitions, cover travel costs, coaching fees and I'll definitely being applying again for the 2023 season."
Badminton player Matilda Franklin, 15, from Gedling - "Since receiving support from the Talented Athlete fund, I've achieved some fantastic results in 2022 and continue to work on my goals for 2023. I have medalled in several domestic tournaments at U17, U19 and senior age group levels."
"The funding allowed me to travel and compete in the U17 French Open, winning women's doubles gold. I followed this a few months later with another women's doubles gold at the U19 Irish Open. I have since competed at the U17 Denmark Open, and at home, I've been selected to represent Nottinghamshire as a member of the senior county team."
Councillor John Cottee, Cabinet Member for Communities, said: "We are very proud of being able to continue to support our up-and-coming sporting talent. With rising prices, and the pressures of paying coaching fees, equipment and travel costs, this funding could go a little way to helping Nottinghamshire athletes strive for their dreams."
"An increased number of successful applications for this year's funding pot means that more athletes can receive help, which is to be applauded, and shows that we need to recognise talent and the financial challenges athletes are currently facing."
"We want to see more Nottinghamshire-based athletes follow in the footsteps of inspirational sports stars such as Mansfield's Charlotte Henshaw, the paracanoe champion at the Tokyo games, who received support from our Talented Athletes fund on her journey to success."
Kerryn Chamberlin, Director of Active Notts said "We are delighted that inclusivity continues to be championed and demonstrated by Nottinghamshire County Council. The Talented Athlete Fund remains accessible, supportive and recognises the diversity of sporting talent within the county".
Local sports stars who have also previously received this funding include gymnast Becky Downie, who has once again been selected for the Great Britain Team to compete in her ninth European Championships in 2023; swimmer Ollie Hynd; athletes Richard Whitehead and Sophie Hahn and show jumper Sophie Wells.
To qualify for the funding, athletes must have had to compete in a Sport England recognised sport with a national governing body and represented their country within the last 24 months or be ranked in the top five of their age group.
In addition to their sporting achievements, many athletes that receive grant funding through the Talented Athletes Fund have given back to their communities through coaching, volunteering and acting as a Sports Ambassador for Nottinghamshire County Council in their community.
You can find further information about the Talented Athlete Fund HERE
ENDS
For further information on this please contact James Woodford or Jo Sheppard at Nottinghamshire County Council on 0115 or email news@nottscc.gov.uk