Nominations open to celebrate the achievements of Notts young people!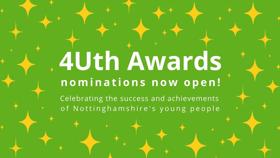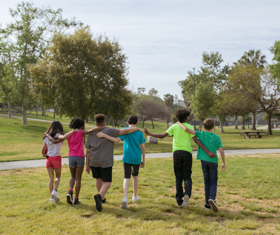 It's time to celebrate the most inspirational young achievers in Nottinghamshire as the 4Uth Award 2023 nominations are now open.
We want to recognise the achievements of young people from all seven districts in the county. Previous winners have often gone on to make significant achievements having overcome major challenges in their lives, such as bereavement, trauma and illness, and have raised thousands for charity, cared for friends and relatives and helped others.
Nottinghamshire County Council is looking for its next group of nominations for the incredible young people across the county. Nominations are welcome from anyone, including friends, family, schools, youth groups, or voluntary organisations.
Last year's winner of the 4Uth Award, Kieran, one of seven finalists chosen from many other young people nominated across the county, said "I'm happy and proud of how far I have come. It's just an achievement of a lifetime to have won".

Laurence Jones, Service Director for Children and Families, said "These awards allow us to recognise and showcase some of the amazing achievements of young people across the county.
"This is the 12th year of the awards, and we want to continue to make the time to celebrate the young people that have overcome some real hurdles growing up yet continue to give back and help loved ones and the community wherever they can.
"If there is an inspirational young person who deserves to be recognised, please nominate them – we want to hear from you!".
Full details of eligibility, and how to send in nominations, are available online: www.nottinghamshire.gov.uk/education/youth-services/4uth-award. Nominations are open now until Monday 5 June 2023. District youth panels will shortlist three top nominees and select district winners who will then receive their awards at a special awards ceremony in November, where this year's overall winner will also be announced.
ENDS