Graham Briggs and Tobyn Horton launch Mansfield stage 2018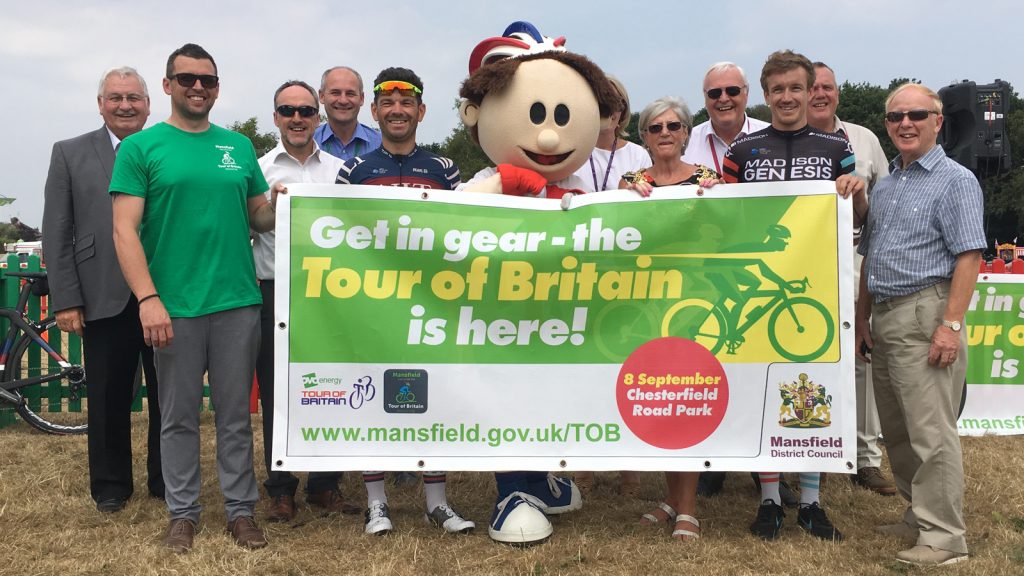 JLT Condor's Graham Briggs and Madison Genesis rider Tobyn Horton Launched our Stage Seven finish in Mansfield last Thursday. 
Briggs - who lives in nearby Retford - and Horton were the star attractions at Mansfield Borough Council's fantastic Summer Festival, which is promoting the benefits of cycling and healthy lifestyles to local residents. 
For more information on the race's visit to Mansfield, visit www.mansfield.gov.uk/TOB 
Keep in touch
Keep in touch with all the events that are taking place by regularly visiting our website and following our social media channels.