Mansfield Quakers Heritage Trail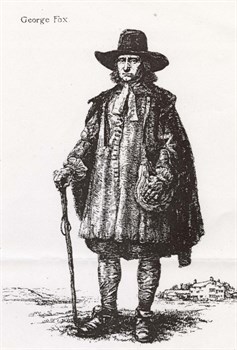 Quakers Heritage Trail - George Fox
Mansfield is the birthplace of the Quaker religion which is followed around the world.
To help you find out more about this part of Mansfield's heritage, a heritage trail has been developed to look at some of the places and buildings associated with the Mansfield Quakers.
The tour can be followed by leaflet or audio downloads to your device or a combination of both.
Take the tour at your own speed or break it up over several visits. The complete tour takes between 1 and 2 hours.
The tour starts at the Quaker Way entrance of Mansfield Bus station, in front of the Mansfield Quakers memorial plaque (NG18 1LP). You will embark on a roughly circular route around Mansfield town centre. At the end of the tour you will be guided back to the market place in the centre of the town.
This project has been managed by Nottinghamshire County Council in partnership with the University of Nottingham Theology students.
Leaflet
Audio tour files
Note - You can download the audio files by right-clicking on each one, then selecting the  'Save link as' option.