County Life
County Life, the County Council's annual magazine, is produced to help keep you informed about the services we deliver.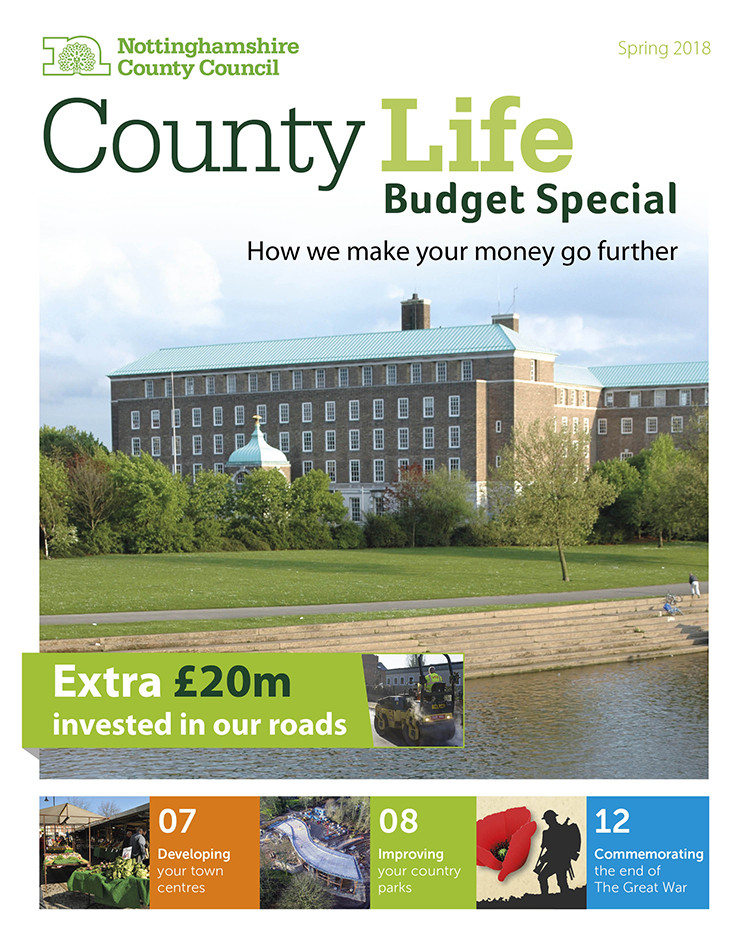 The latest edition is a budget special where you can read all about where the Council funding comes from and how it is spent on essential services that serve all Nottinghamshire residents.
The magazine also includes information about this year's major cultural events and how you can get involved, these include the Tour of Britain and the commemoration of the end of the Great War.
All households in Nottinghamshire should receive a copy of County Life through the door, but if you'd prefer to read it online, or you live outside the county, you can download a copy:
Articles
Read key stories in this issue: