Why foster with us
Why foster for Nottinghamshire County Council?
Fostering for Nottinghamshire County Council means you are helping children in your local area. As a non-profit organisation, we aim to place children with our own foster carers before contacting other agencies. All of our foster carers receive an exceptional benefits, support and training packages.
We have a dedicated Fostering Recruitment and Assessment Team who work to recruit new foster carers and support them through the initial process of enquiring to foster. Find out more about the Steps to Fostering.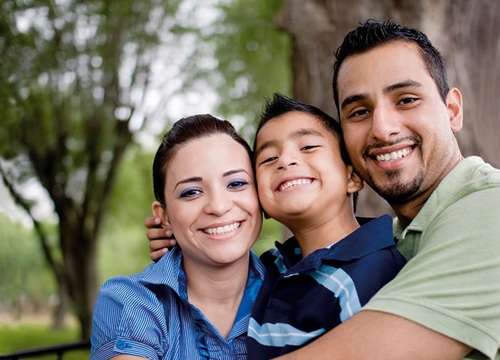 Foster carer benefits
Inspire Courses
All of our foster carers and 16+ fostered children are able to access any of the many courses available through Inspire, free of charge. These take place in Nottinghamshire libraries across the County.
Library entitlements
As a Foster Carer for Nottinghamshire you can have a special library card that entitles you to take out up to 36 items at a time. This is in addition to your personal library card if you have one. Items are issued for the standard 3 week loan period but there are no overdue charges or reservation fees. Audiobooks are also issued free of charge.
Max Cards
All foster children have access to a Max Card. This allows free or discounted access to thousands of venues across the UK, such as Merlin attractions, Drayton Manor, Sea Life Centres, Virgin Experience days and Go Ape, for fostering families.
Clumber Park bike hire discounts
All NCC foster carers are entitled to have a free child's cycle hire at Clumber Park, through the National Trust, when accompanied by an adult cycle hire. This is an exclusive benefit for Nottinghamshire County Council foster carers. 
Nottinghamshire County Council discounts and benefits
All foster carers are eligible to a variety of discounts and benefits at local shops and amenities.
The Fostering Network
As a foster carer, you will be offered free membership to the Fostering Network. This entitles you to information on training events, legal advice, advocacy and mediation, discounts and a quarterly magazine. 
Foster carer newsletters
Foster carers will receive a regular email newsletter from us featuring news, details of training events, interesting articles and relevant service updates.
Fostering website
All foster carers have access to a dedicated website packed with information, learning materials and videos relating to fostering topics, a diary of events, news, updates and much more.
Tax Relief
Foster carers do not need to pay tax on their first £10,000 of income (related to fostering) and receive further tax relief for every week that a child lives with them. This means foster carers are not liable for tax on fostering incomes much greater than £10,000 per annum.
For more information on Fostering in Nottinghamshire, sign up to get our regular email updates.