Children we place with foster carers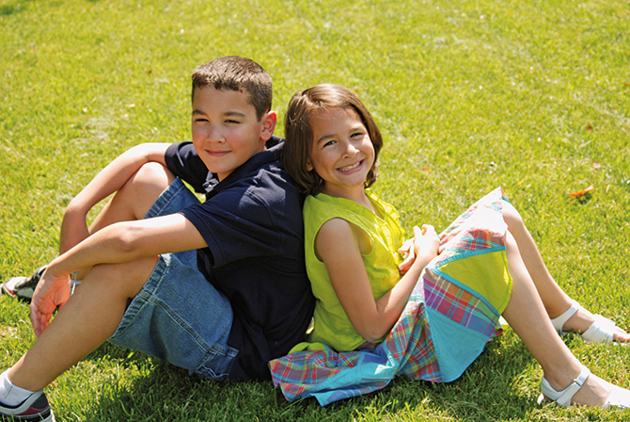 Read these true to life stories* about some of the children we have placement requests for, the kind of homes they need matching to and the background to them coming into care.
Sophie and Lewis
Sophie aged 7 and her 5 year old brother Lewis have a warm and close relationship. Their parents often left the children alone in the house to care for themselves and Sophie is very protective of her little brother.
Lewis is a bright and cheerful boy who is full of energy and enjoys school and although he needs extra help at school, he is catching up and is an enthusiastic learner. He thrives on encouragement and responds well to praise for his good work. He likes being outdoors and can be mischievous on occasions but responds well to firm boundaries and clear indications of what is and is not acceptable.
Sophie loves to dress up and play with her baby doll. She enjoys school and makes friends easily. Sophie's speech is slightly delayed and although she is thought to be behind her peers, she is progressing well.
Sophie and Lewis have been in their current foster placement since coming into care and have built up good relationships with all family members. They now need a permanent placement that will provide a stable home life for them together. We hope this can be achieved through adoption, but if this is not possible, then a permanent foster home will be sought for the children.
Claire
14 year old Claire needs someone to care for her and help guide her through to independence. She has had some extremely difficult experiences in her short life; her mother and father are addicted to drugs and Claire came into care when she was 12 years old after neighbours found her sleeping outside. Having been rejected by her parents, Claire has low self esteem and little idea of how to behave socially. This has led to her finding it difficult to make relationships, particularly with other children.
Claire has found it difficult to settle in foster care and often tests the boundaries, however, she loves outings, takes care of her appearance, enjoys pop music and can be very good company. She is articulate, intelligent and has great potential. Claire needs a stable family home where she will receive one-to-one attention and is likely to do particularly well with a single carer who can set boundaries and help her to build and maintain relationships for the future.
Ben
Ben is a chatty 4 year old who has Cerebral Palsy. He has lived with foster carers since he was born because his young mother felt unable to look after him, although she still has regular contact with Ben and
is very fond of him. His present carers give him lots of love and encouragement and are very much involved in his medical care. Ben needs to be with foster carers who can help him get the most out his childhood, maintain contact with his mother and in the long term, prepare him for an independent adult life.
*The illustrative profiles above are fictional and any similarity to any actual children is coincidental.