Our Design Competition
We're pleased to announce the winners in our competition Creative Covid-19 messaging by and for young adults in Nottinghamshire.
We asked young people aged 16-25 to design a piece of promotional material - such as a short video or a piece of graphic design – to help raise awareness of the Covid-19 vaccination for young people, and to encourage them to consider getting vaccinated when this is offered.
Entries were judged in two categories – 16-18 year olds and 19-25 year olds.
16-18 year old category winner
Samuel Morrell, 18, who made a short video
19-25 year old category winner
Abigail Fearn, 21 - who submitted two pieces of graphic design.
Vaccination poster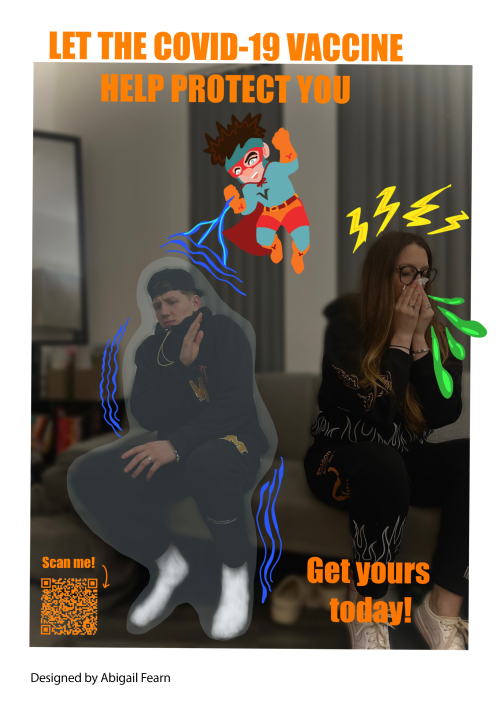 Vaccination banner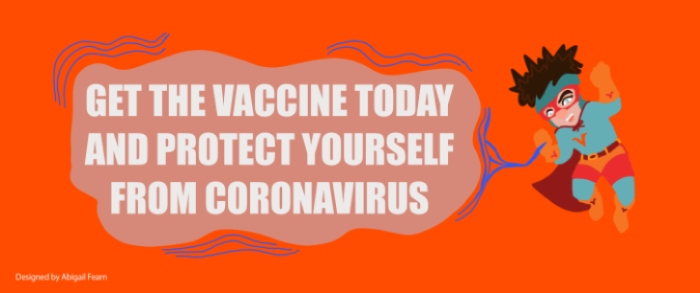 Thank you to all the entrants, to the Public Health professionals who gave advice and to the panel of Nottinghamshire young people who selected the winners.
The winning entries will be used in communications by and for young people – so will be shared through schools, the youth service, colleges and other places where young people meet.
You can read more about the competition and the winners in our press release