5G Connected Forest
Nottinghamshire has been chosen by Government as the home of the world's first 5G Connected Forest putting the county further at the forefront of technological innovation.
Based in and around the ancient historic woodlands of Sherwood Forest, the 5G Connected Forest programme is led by Nottinghamshire County Council in partnership with academic researchers and local businesses.
The £10m project focuses on how 5G technology could support the tourism and environment protection sectors, inspire local people and businesses to adopt and innovate with this new technology and looks to boost the local economy as part of the county's post-pandemic recovery.
Funding of £5m has come from the Department for Digital, Culture, Media and Sport (DCMS) Rural Connected Communities programme, matched by the consortium partners.
What is involved in the programme?
The 25-month pilot which is due for completion in March 2022 includes:
Through the use of 3D modelling and augmented reality through headsets the legend of Robin Hood will be bought to life at the Sherwood Forest Visitor Centre providing an visitor experience for all ages

Testing of semi-autonomous vehicles to transport visitors, particularly those with mobility issues, with ideas for on-board narration to describe the history and background of the site
Technology to teach children about the natural habitat of the forest to inspire the next generation of conservationists
Robots or drones capable of surveying and monitoring the health of the forest while minimising the impact on the environment
'Smart' visitor accommodation, using internet connected devices to reduce the environmental impact of a visitor's stay as well as providing information and entertainment to encourage them to stay longer and return again
A 5G Innovation Hub to host new research and provide businesses with access to facilities and trial new ideas and innovations
An education and skills programme for local people and businesses
Who is involved in the programme?
The Consortium is led by Nottinghamshire County Council and includes Nottingham-based ISPB Consultancy Services, who are testing the commercial potential for these new developments, Nottingham Trent University, Birmingham City University, The Harworth Group, Gooii, Netmore IOT Solutions, Stagecoach East Midlands, Parkwood Outdoors and in partnership with RSPB which manage Sherwood Forest Visitor Centre on behalf of the County Council.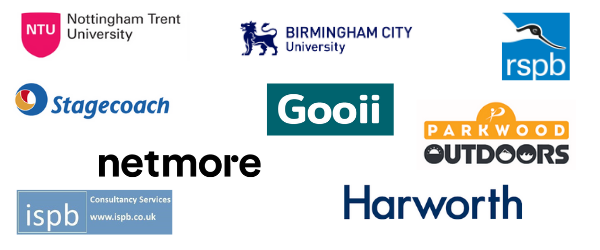 Contact us
If you can't find the information you are looking for on this website or if you are a business or educational organisation interested in finding out more about how  5G Connected Forest could  benefit your organisation, please contact us by emailing DigitalConnectivityEnquiries@nottscc.gov.uk including your postcode to help us deal with your enquiry.
'To be kept up to speed with the latest news and developments of the 5G Connected Forest project please visit www.5gconnectedforest.org.uk
---
Related links