Ten Notts libraries to benefit from a share of £50,586 for self-service equipment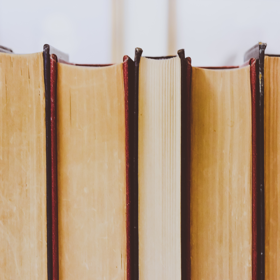 Ten libraries in Nottinghamshire are to benefit from a cash windfall worth thousands of pounds to improve digital infrastructure in the buildings. The libraries will share £50,586 as part of the latest round of funding from The Department for Culture, Media and Sport's Libraries Improvement Fund, set up to transform library services in England.
Over the past 12 years, Nottinghamshire County Council has installed self-service checkout kiosks in many of its libraries, giving staff more time to develop events and activities on offer and help with more complex enquiries.
A further ten self-service checkout kiosks will now be installed at the following libraries thanks to the funding:
Balmoral
Bilsthorpe
Blidworth
Carlton Hill
Carlton in Lindrick
Gedling
Huthwaite
Inham Nook
Langold
Sutton Bonington
The kiosks are quick (issuing 12 books in less than 30 seconds) and easy to use. In the libraries where kiosks have already been introduced, most of the books issued are now processed through them. This has freed up time for librarians to help customers find information, order books and maintain events and activities on offer such as the successful Summer Reading Challenge which inspires children to enjoy reading as part of their summer holidays.
Many local authorities across the UK have closed libraries due to reducing budgets but the Council is committed to keeping libraries open.
Mark Walker, Service Director for Place at Nottinghamshire County Council, said: "We are always looking for ways to use technology to make sure our services are best placed to respond to the changing ways people are using them.
"The introduction of self-service kiosks at these libraries will open up the library space and free up librarians' time to add value where it counts.
"Customer's reaction in our other libraries has been very positive and I'm sure library users will embrace the new technology.
"Staff will be on hand to help people use the new self-service kiosks but it is anticipated that the new technology will free them to do the thing they do best - help with enquiries, focus on customers who most need their help and deliver popular programmes within the library."