On your marks... Latest funding worth £50,000 now open to help boost talented athletes in Notts
Thursday, 2 November 2023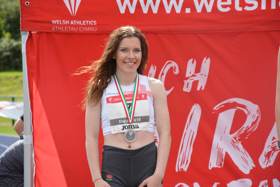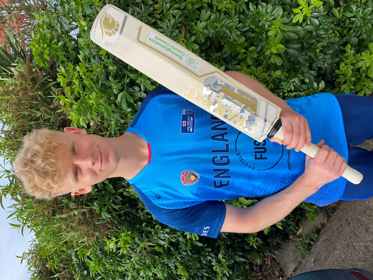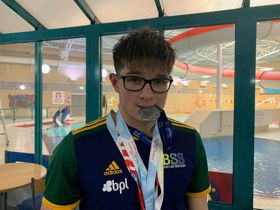 The latest funding round to support the county's budding Olympians, Paralympians and Special Olympians is now open.

The £50,000 Talented Athletes Fund aims to help local athletes overcome potential financial hurdles such as training and equipment costs.

Nottinghamshire County Council has continued its commitment to support more up-and-coming athletes to recognise their potential in their chosen sport, particularly those competing in disability/parasports who may require expensive adapted equipment, clothing, or have higher transport costs.

With rising costs, grants up to £1,000 are now available for Nottinghamshire athletes who have represented their country at national events in the last 24 months, which includes a range of Sport England-recognised sports, from speed skating to swimming and from fencing to table tennis, and have until the end of December 2023 to apply.

Athletes who benefitted from previous funding rounds include Southwell and England Athletics hurdler Zoe Smith. She said, 

''I am so grateful that Nottinghamshire County Council recognised my potential and supported me through the Talented Athletes Fund. It has enabled me to purchase training and competition kit as well as allowing me to pay for the essential strength and conditioning training plus physiotherapy. I set out to achieve an international vest in 2023 and the funding has certainly helped me achieve this.''

Zoe's parent and coach Kevin said ''The Talented Athlete Fund provides a wonderful opportunity for young aspiring sports people to fund additional costs of their training. No sport is cheap and requires a whole host of elements from top quality kit and facilities but equally if not more importantly the best quality of support services in conditioning and rehab available. Zoe's success in 2023 is in part down to the funding provided for which we are most grateful.''

Indoor cricketer Lawrence Burton from Ravenshead received funding as part of last year's round. He said, 

"I have been travelling to Birmingham over the past few years for training, coaching and matches. Initially I applied to the Talented Athletes Fund to help my family with the expenses. This all proved worth it as in April I was selected to play for the England under 17 squad in the Junior World Series held in Dubai. The tournament was an amazing experience, and it has motivated me to further improve my skills and aim higher still."

Lawrence's dad Colin said "Representing England at an international tournament is something Lawrence has dreamt of. The national governing body (England and Wales Cricket Board) supports the team with publicity and by allowing the players to wear the three lions on their playing kit. However, with a lack of national funding parents were expected to find almost £3000 for the summer training, equipment and the tour itself. The Talented Athlete Fund was a great help to us."

Bingham swimmer Lewis Warner added, "The £500 I received from this fund allowed me to train to a higher standard, enter more competitions, cover travel costs, coaching fee's and I'll definitely be applying for it again."

Councillor John Cottee, the county council's Cabinet Member for Communities said,

"We are immensely proud of being able to continue to support our up-and-coming sporting talent. With rising prices, and the pressures of paying coaching fees, equipment and travel costs, this funding could go a little way to helping Nottinghamshire athletes strive for their dreams. This funding builds on previous years' support and maintaining its availability to the county's future sportspeople has been recognised".

Kerryn Chamberlin, Strategic Director of Active Notts, added,

"These grants can really help overcome some of the financial challenges that competitive sport creates for people, such as travel expenses, equipment, coaching fees or even gym memberships. For our local athletes, this opportunity might be their path towards competing at the Olympics, Paralympics, or Special Olympics, and is not one to be missed.

"We would love budding athletes from all over the county to apply to this fund, no matter what their background."

The Fund will be open until 31 December 2023.  Funding will be allocated to successful applicants from next April 2024.

Local Communities Fund: Talented Athletes | Nottinghamshire County Council