Nottinghamshire's childcare champions celebrated at special event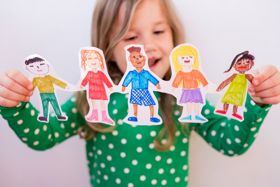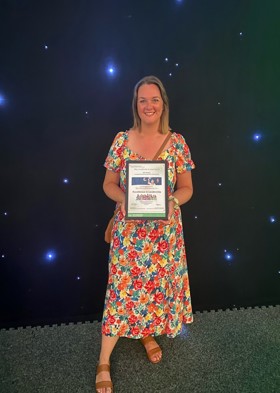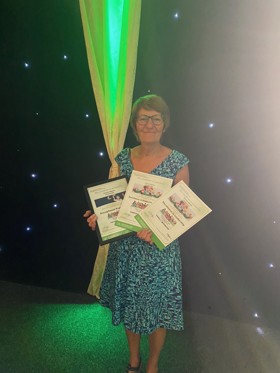 Childcare providers and early years settings in Nottinghamshire received a special thank you from Nottinghamshire County Council recently.
The celebration evening on Tuesday, 19 July at the Fretwell Complex Mansfield, was a 'thank you' to the hard work and dedication of the sector which makes a difference to the lives of Nottinghamshire's children and families every day.
The 100 guests included childcare providers, nurseries, early years school settings and childminders, who were nominated by peers and parents for their dedication and passion for supporting children.
Councillor Tracey Taylor, Nottinghamshire County Council's Cabinet Member for Children and Young people, said: "We want every child in Nottinghamshire to have the best possible start in life, because we know that a good start shapes lifelong health, wellbeing and prosperity.
"None of this would be possible without our high quality early years practitioners and leaders. This evening was an opportunity for the council to say thank you to each and every one of them for their commitment to ensuring Nottinghamshire's children get the best start in life.
"This was an opportunity to recognise all those people who have contributed to making Nottinghamshire's children and families' lives better both during the pandemic and beyond."
Over 440 nominations were received in total and the event showcased individuals and teams in Nottinghamshire that go the extra mile to deliver high quality early years care and education for under-fives.
Kelly Dowling, from Fernwood Day Nursery and Out of School Club in Newark, was awarded a principal nomination in the leadership category. She said: "It was great to be able to attend such a lovely event to celebrate the achievements of Early Years professionals across the county. It was particularly lovely that all staff were offered the opportunity to attend. We were so surprised to receive so many nominations in the different categories and to have recognition for our team's ongoing hard work and commitment has had a huge impact on staff morale since. I sincerely hope that such an event can be held annually to enable individuals and teams to showcase their skills and practice. Well done to everyone that received a nomination, listening to all the comments made by parents, colleagues and other professionals was heart-warming and reminded us of why we love our jobs!"
Another award-winner, Pauline Nyblen, a childminder from Calverton, was awarded the principal nomination for Exceptional Practitioner, said: "It was an amazing feeling to think that families, friends and other childminders nominated me for the award, it was a complete surprise.
"After 30 years of childminding, dealing with so many changes in the Early Years, knowing how hard we work, it was an evening where we all came together as professionals, and we were all recognised for what we have achieved.
"Childminders have to be qualified to be able to work in the early years, we are not babysitters like a lot of people think. It's important to promote childminders and the early years workforce as the professionals that we are and the incredible work we do.
"Thank you, Nottinghamshire County Council, for a wonderful evening and for making it special for me."
Guests were treated to a roll of honour for all the nominations received and each principal nomination was welcomed on stage to receive a framed certificate.
The evening was brought to a close with video by Ben Kingston Hughes from Inspired Children who delivered a closing speech about why the early years is the most important time in a child's life and why the early years workforce is amazing.

Principal nominations in categories:
Exceptional Practitioner
Christine McGrath Fernwood Day Nursery
Ellie Pitchford Enchanted Garden Day Nursery
Pauline Nyblen Home from Home Childminding
Rebecca McCready Hucknall Day Nursery
Mrs Samantha Roberts Mansfield Primary Academy
Christine Hewitt Ordsall Primary School
Outstanding Volunteer in a Setting
Helen Vale The Old Meeting House, Mansfield
Sheena Worthington Sutton Centre Under 5's PSPG
Excellence in Supporting Parents
Nicola Brown White House Day Nursery
Sophie Johnson Coteswood House Nursery
Tina Manzo Hollies Day Nursery
Kelly Higham Carnarvon Pre-School
Excellence in Leadership
Kelly Dowling Fernwood Day Nursery and Out of School Club
Ashleigh Jackson The Ark Pre-School
Emma Varley Church House Day Nursery
Sue Townsend Brooklyn Day Nursery
Outstanding Team
Nestlings @ Rampton Primary School
Cherubs Wynndale
The Playroom Day Nursery
Children's House, Southwell
Tweenie Team @ Bright Sparks Nursery
Bracken Lane Primary Academy
Excellence in Partnership Working
Ryan House Day Nursery
Pat Trotter, West Street Pre-School
Rachel @ Mansfield Museum
The Village Nursery Pre School