A boost for Nottinghamshire talented athletes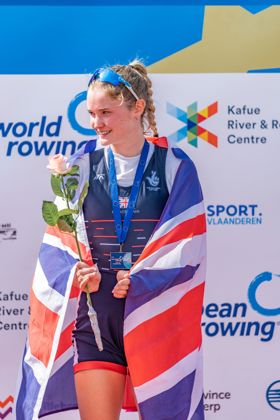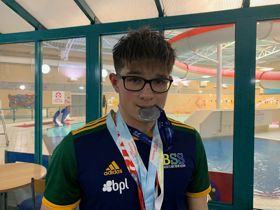 Funding to support the county's budding Olympians, Paralympians and Special Olympians is available once again. Helping overcome potential financial hurdles such as training and equipment costs.
Nottinghamshire County Council has continued its commitment to supporting Talented Athletes with a funding pot of £50,000 to help more up-and-coming athletes recognise their potential in their chosen sport, particularly those competing in disability/parasports who may require expensive adapted equipment, clothing, or have higher transport costs.
With rising costs, grants up to £1,000 are now available for Nottinghamshire athletes who have represented their country at national events in the last 24 months, which includes a range of Sport England-recognised sports, from speed skating to swimming and from fencing to table tennis, and have until mid-December 2022 to apply.
Councillor John Cottee, Cabinet Member for Communities, said: "We are very proud of being able to continue to support our up-and-coming sporting talent. With rising prices, and the pressures of paying coaching fees, equipment and travel costs, this funding could go a little way to helping Nottinghamshire athletes strive for their dreams."
Great Britain rower Olivia Bates said "The talented athlete funding from Nottinghamshire County Council has been crucial in enabling me to achieve my maximum potential this year. It has provided me with significant financial assistance with not only my equipment and boat insurance cost, but also with travel expenses for my weekly training sessions and when attending races nationally and internationally. I drive roughly 320 miles a week to training. That is a lot of petrol!
As a student, without the help of this funding I would undoubtedly have been unable to afford the myriad of expenses required to perform at the highest level and compete on the international stage. This support has played a significant role in my successes as a Great Britain rower in 2022. I now hope to push the limits further in 2023.Thank you."
Nottinghamshire swimmer Lewis Warner said, "The £500 I received allowed me to train to a higher standard, enter more competitions, cover travel costs, coaching fee's and I'll definitely being applying for it again."
Kerryn Chamberlin, Strategic Director, of Active Notts, said: "We would love budding athletes all over the county apply to this fund, no matter what their background.
"These grants can really help overcome some of the financial challenges that competitive sport creates for people, such as travel expenses, equipment, coaching fees or even gym memberships. For our local athletes, this opportunity might be their path towards competing at the Olympics, Paralympics, or Special Olympics, and is not one to be missed."
Apply now via The Local Communities Fund (LCF) | Nottinghamshire County Council
Funding will be allocated to successful applicants from next April 2023.