Nottinghamshire organisations to get thousands of pounds to carry out improvement projects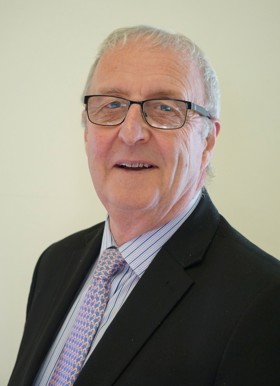 Fourteen organisations in Nottinghamshire are to benefit from a cash windfall worth thousands of pounds to help carry out vital improvement schemes in their communities.
They will share £79,919 as part of the latest round of funding from Nottinghamshire County Council's Local Communities Fund (LCF), which provides a platform for groups to access much-needed money to deliver local projects.
LCF is a four-year initiative – the successor to the Local Improvement Scheme (LIS), which ended in 2021/22 – and gives organisations an opportunity to apply for capital grants of up to £20,000 to make improvements to facilities that support community access and boost health and wellbeing.
Under the scheme, groups can also make an application to secure a small revenue grant worth up to £5,000 to help projects with running costs – such as providing transport or food for projects.
Councillor John Cottee, Cabinet Member for Communities, said: "We hope the latest round of funding will provide a welcome boost to the organisations and volunteers who go above and beyond to support so many people in their communities.
"We have had a fantastic response to the Local Communities Fund since its launch last autumn and I am delighted the latest allocation of money is going to groups that have demonstrated they are helping people to live healthier and more independent lives - as well as keeping children, vulnerable people and communities safe and protecting the environment.
"I would encourage any group, charity or sports clubs looking to make a difference in their communities, particularly for more vulnerable residents, to get in touch with us at the earliest opportunity."
The latest nine groups to be awarded capital grants are:
East Leake Parish Council – £20,000 – to contribute towards the internal fit of a new sports pavilion;
Linby Parish Council - £8,309 – to go towards the lifting and relaying of old slabs, purchasing new slabs, and installing safety bollards as part of the restoration of broken stone footpaths in the village;
Misson Parish Council – £2,750 – will be put towards turf, plants and an educative interpretation panel as part of the restoration of a historic pinfold dating from the 1760s;
Nuthall Parish Council – £10,000 – to remove an old skate park as part of a project to install a new multi-use games area to improve the physical and mental health of young people;
Plumtree Cricket Club - £4,800 - to build a new hard-surfaced access road to facilitate all year-round operation of the ground and enable the pavilion to be used as a wider community facility. This will include gate automation that will provide security to facilitate wider remote access;
Ranskill Parish Council – £3,000 – to go towards clearing scrub and dead trees and planting a variety of cherry trees as part of an improvement scheme at a popular public space in the village;
Rosie May Foundation, Bingham – £8,390 – the money will go towards a customised Tuk Tuk vehicle which will be used as a mobile community space offering healthy food options that will be driven around Nottinghamshire, providing community support for people to meet up and reduce isolation;
South Leverton Parish Council – £3,678 – to contribute to the design, construction and installation costs of six gateway signs at the entrances to the village;
Sutton Bonington Village Hall – £1,500 – to go towards renovations, including labour costs, plastering and painting, as part of a wider project to renovate the library room to provide a more pleasant space for people to socialise and learn.



An additional £17,492 has been earmarked for five groups which have applied for a small revenue grant (£5,000 or less). They are:

Inspire – £5,000 – to support the delivery of the Newark Book Festival, which showcases literature in a range of arts and heritage buildings in Newark & Sherwood. The funding will contribute towards venue hire, technical support and supporting volunteers;
Caribbean Elders' Luncheon Club, Gedling – £2,000 – to cover the costs of food and refreshments, outings, events and rent. The club provides wellbeing events to older people, which helps to reduce loneliness and isolation by improving social interaction;
Collingham & District Village Care – £500 – to help provide transport to enable residents to fulfil social, dentist and opticians' appointments;
Cornwater Evergreens, Ravenshead – £5,000 – to help provide activity provision and materials as part of wider provision of mental and physical wellbeing activities for vulnerable, older people;
Skate Nottingham CIC – £4,992 – to fund free six-week beginners' sessions for disadvantaged youngsters, which will include holding events at new skate parks in Keyworth and Southwell and providing work experience and skill development for young people.
The latest round of LCF funding from the County Council comes after it delivered almost £170,000 in capital grants to 14 organisations in March and more than £1.2 million as part of a mix of capital and revenue grants to 82 groups in April.
A further 13 organisations received £89,164 in additional capital and small revenue grants in July.
To apply for funding or for more information about LCF, go to The Local Communities Fund (LCF) | Nottinghamshire County Council