New role for Chief Executive Anthony May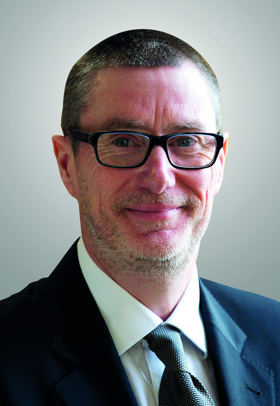 Chief Executive Anthony May has been appointed the Chief Executive of the Nottingham University Hospitals NHS Trust (NUH) and will take up his new role in the Autumn. 
Anthony joined the County Council in 2004 and was appointed Chief Executive in April 2015, having previously held the posts of Corporate Director for Children, Families and Cultural Services and Deputy Chief Executive.
He called it "a privilege" to have served as Chief Executive for the last seven years and said he will look back on his tenure with a great deal of pride.
Anthony added: "Whilst reflecting on my time as Chief Executive here, I value most the work with our councillors, employees and partners, all of whom work tirelessly to deliver the best possible services for local people.
"Whilst I remain at the County Council, I will continue to give my complete commitment and focus to the key priorities for this authority. I will write to you in due course with further details about when I will leave to take up my new post.
"Please accept my sincere thanks for all that you do, and for the support you have given to me. 
Leader Cllr Ben Bradley MP paid tribute to Anthony's service to Nottinghamshire and its residents over many years.
Cllr Bradley said: "Whilst I am very sad to see him leaving the Council, I know that this exemplary service will continue in his new role at NUH.
''Since I took over as Leader of the Council 12 months ago, Anthony has been a source of immeasurable help and support and has also become a good friend. I have been able to lean upon his experience and knowledge whilst finding my feet in a new role, and I will always be grateful for his advice and his patience during that period.
"We will all be very sad to see him go, and his will be very difficult shoes to fill. On behalf of everyone at the Council I want to thank Anthony for the many years of hard work and service he has put in here, for which I am both personally and professionally very grateful, and to wish him the very best of luck. He leaves the Council in a far better place than where he found it. I look forward to continuing to work with him in his new role."