New operator found for the Fosseway Flyer service 90 bus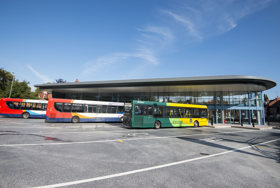 A statement on Vectare registering a replacement for the Fosseway Flyer service 90.
Councillor Neil Clarke MBE, Cabinet Member for Transport and Environment at Nottinghamshire County Council, said: "Since Marshalls informed us that they would no longer be operating the Fosseway Flyer service 90, county council officers have been in discussion with a number of bus companies who expressed an interest in registering a replacement service.
"We are very pleased that since these discussions, Vectare, supported by county council officers, are now actively in the process of registering a new replacement service with the Traffic Commissioner.
"We will continue to work closely with the operator and local stakeholders to promote this service as more details are developed.
"Details on the timetable of the new service will follow."