Get around for £2 in Notts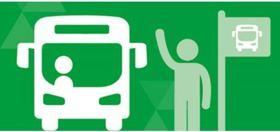 Nottinghamshire residents will be able to pay less to get around by bus between January and March next year thanks to the Government's £2 bus fare cap.
From 1 Jan to 31 March, a single bus journey will cost no more than £2 on most routes across England, including in Nottinghamshire where operators will be adopting the scheme.
The fare cap is part of the Government's Help for Households scheme aimed at tackling the cost of living across the country.
Passengers travelling on services across Nottinghamshire, including those operated by Nottinghamshire County Council, will be able to benefit from the cap and get around for £2.
Nottsbus on Demand services in Ollerton, Newark and Mansfield will not need to adopt the scheme as single journey fares are already £2.
Councillor Neil Clarke MBE, Cabinet Member for Transport and Environment, said: "This is excellent news for bus passengers in Nottinghamshire and I welcome this Government initiative.
"Though this scheme is short-term, we hope that as many Nottinghamshire residents as possible will take advantage of it.
"Travelling by bus remains popular, but we have not yet seen the return to passenger numbers that we had before the pandemic.
"It is our hope that whether it is for commuting, travelling for leisure or anything in between, that Nottinghamshire people will see the benefits of this scheme in the New Year.
For more information about how this scheme is running with local bus operators, please visit operator websites.
More information about bus travel in Nottinghamshire can be found on our website: https://www.nottinghamshire.gov.uk/transport/travel-notts