Gang of conmen prosecuted for defrauding elderly victims in Nottinghamshire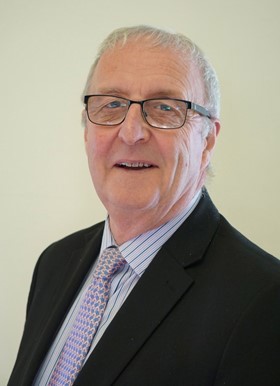 Nottinghamshire County Council Trading Standards Service has prosecuted a gang of four fraudsters who obtained thousands of pounds by pressuring elderly residents in to roof repair work, which was vastly overpriced, shoddy and in some cases completely unnecessary.
The gang, led by brothers Fred Smith (50) and Henry Smith (27) both of Corbriggs Caravan Site, Chesterfield along with Thomas Maughan (25) of Raglan Street, Alfreton and Kevin Stewart (26) of Elder Avenue, Beith, Ayrshire all pleaded guilty to offences under the Fraud Act 2006. They each admitted to targeting customers based on their age or vulnerability, misleading customers about the extent of work required, deliberately overcharging for work carried out, failing to exercise the standard of skill expected from competent tradesmen and using improper techniques to collect fees that they claimed they were owed.
Findings of the investigation, which was carried out by Nottinghamshire County Council Trading Standards Service, included the defendants' use of scare tactics to lead victims to agree to the work, including the fraudsters claiming that if the work was not done loose material could fall from the victim's roof and injure or kill someone.
Expert evidence concluded that the work carried out on victims' roofs was poor-quality, superficial work and the repairs completed by the defendants did not address any actual deterioration. The expert also found that some of the work was entirely unnecessary and that where the work was required, the money obtained by the defendants was far in excess of what could be considered reasonable.
During the sentencing hearing on Friday 13 January 2023, HHJ Warburton summarised the defendants' actions as a "despicable crime" and "serious offences, with deliberate targeting of elderly and vulnerable victims." Fred and Henry Smith were sentenced to 23 months imprisonment suspended for 2 years with 200 hours unpaid work.
Thomas Maughan was given 18 months imprisonment suspended for 2 years with 100 hours unpaid work and Kevin Stewart was given 100 hours unpaid work.
Fred Smith, Henry Smith and Thomas Maughan were also issued a Criminal Behaviour Order, prohibiting them from cold calling for 5 years, and if they do contract with someone to carry out work, they have to wait 14 days before commencing the work.
All of the defendants were ordered to pay compensation for the victims in the case within three months; Fred Smith, Henry Smith and Thomas Maughan have to pay £2,766 and Kevin Steward £1,850.
Councillor John Cottee, Cabinet Member for Communities at Nottinghamshire County Council, says:
"I firmly agree with the judge in that these men have committed a despicable crime; targeting the elderly and vulnerable in such a manner can have a devastating impact on victims and their families. This case shows that this sort of behaviour will not be tolerated in Nottinghamshire. Our Trading Standards Service will continue to protect the most vulnerable in our community and pursue any perpetrators of this type of conduct to ensure that they face justice."
Anyone who suspects that rogue traders are operating in their area is advised to contact Trading Standards on 0808 223 1133.
Ends