County council to increase allowances for Nottinghamshire foster carers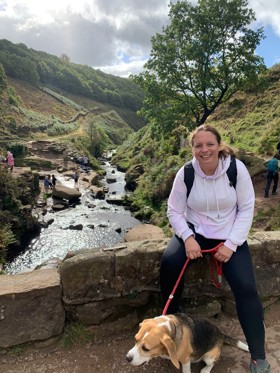 Nottinghamshire County Council is to increase its package of foster care allowances as part of an ongoing drive to retain its current carers and attract more people to its fostering service.
The decision means the county council's payments will rise from between £28 and £139 per week to £80 and £230 respectively from April 1 – ensuring that its allowances are competitive in the East Midlands region.
All foster parents receive a weekly allowance to help cover the costs of providing care for a child, with the level of payment they get dependent on the age of the youngster and the complexity of the care needs as well as their years of service to fostering.
Foster carers registered with the county council will also benefit from an increase in the annual holiday allowance they receive, with the one-off payment rising from between £250 (0 to four years age group) and £400 (16 to 17 years) to £282 and £420.24.
There will also be a rise in the amount paid in babysitting allowance, which allows foster parents to take a break from childcare, from £3.50 per hour to £7.50.
Currently, there are 230 foster carers registered with the fostering service in Nottinghamshire – of which 203 are eligible for the allowances – but more are needed to support the many vulnerable children who need to live in a stable and loving environment.
Therefore, it is hoped the increase in allowances will attract new foster carers and help to retain our existing carers.
Councillor Tracey Taylor, Cabinet Member for Children and Families, said it was vital foster carers are recognised for the important role they do and rewarded appropriately.
She said: "Our foster carers come from all walks of life and provide a hugely vital service, carrying out an incredible job to support and provide loving care for some of the most vulnerable children and young people in Nottinghamshire.
"I cannot stress enough the role they play in helping to shape a child or young person's life by providing a safe and secure home; that's the best place for a youngster to thrive.
"Foster carers are not primarily motivated by financial rewards, but it is crucial we recognise the role they do and support them appropriately.
"As the number of children looked after by the county council has increased, we need more foster carers to provide good and loving homes for them.
"Therefore, we hope that by increasing our package of allowances we can encourage more people to register with the county council's fostering service as well as help to retain our existing carers.
"Strengthening our service can only benefit Nottinghamshire's children and young people and reduce our reliance on independent agencies."
In addition to the rise in allowances for foster carers, the county council is to also make an additional payment of up to a £1,000 to help foster households to improve their health and wellbeing as we continue to recover from the effects of the Covid-19 pandemic.
The county council has set aside £220,000 from its Communities Outbreak Management Fund for the one-off payment, which will be awarded to existing and new carers approved before April of this year.
Gemma Scott, 44, of Newark, is a single foster carer who currently provides support care.
She has fostered a number of children of all ages since becoming a registered carer with the county council nearly 20 years ago and has welcomed the increase in allowances.
Gemma, who has two birth children, said: "I'm really grateful for the support Nottinghamshire County Council provides to myself and my fellow carers and also grateful that they are thinking about us at a time when people are struggling with financial pressures.
"The increase in allowances is wonderful news. It will take a lot of the stress away, especially for those who worry about having an extra child to care for in addition to their own children.
"We don't do fostering for the money but with the current situation surrounding cost-of-living, it will help carers with the activities we do with the children – which ultimately help to make a difference to their lives and make them feel loved and wanted.
"It's brilliant that we will be able to carry on going to places with the kids, because they deserve it.
"This is a dream job; in fact, it doesn't feel like a job – it's just brilliant. I've done a lot of placements and I love it; it's so rewarding.
"I think Nottinghamshire is a great place to foster because everything you need is on your doorstep. We are listened to, and we are really lucky to have the support we do from Nottinghamshire County Council. They really do care about us and the support that we get is invaluable – and the increase in our allowances proves that.
"I get so much satisfaction out of fostering and if you want to look after children and make a difference, the reward is fantastic."
ENDS