County Council sets out plans to tackle substance misuse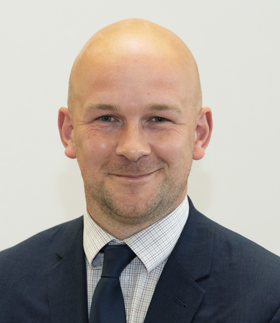 Nottinghamshire County Council has set out plans to tackle the harm caused by drug and alcohol misuse through its substance misuse partnership strategy and delivery plan, following the allocation of over £8m in Government grants over the next three years.
The grants form part of the Government's Drug Strategy: From Harm to Hope. The strategy aims to combat illegal drugs by cutting off the supply of drugs and giving people with a drug addiction a way to a productive and drug-free life. The priorities of the national strategy are:
Priority 1: Break drug supply chains
Priority 2: Deliver a world-class treatment and recovery system
Priority 3: Achieve a generational shift in demand for drugs
Across Nottinghamshire, the government funding will focus on delivering a world-class treatment and recovery system, with four specific grants used to address local needs:
Supplementary Substance Misuse Treatment and Recovery
Inpatient Detoxification
Individual Placement Scheme
Substance Misuse and Housing.
The Nottinghamshire Combating Substance Misuse Partnership Strategy also includes an additional local priority: Reducing Health Inequalities and Tackling Wider Determinants, which recognises that there are wider health, environmental, economic and social reasons why people use drugs and alcohol.
Across Nottinghamshire, estimates suggest that there could be more than 175,600 people who use substances, with over 12,800 who may be dependent on substances, all who could be supported through the plans set out by the Partnership.
Councillor Scott Carlton, Deputy Cabinet Member for Adult Social Care and Public Health at Nottinghamshire County Council, and chair of the Nottinghamshire Combating Substance Misuse Partnership, said:
"A multi-agency partnership is working to deliver the outcomes of the From Harm to Hope Strategy in Nottinghamshire. It provides a joined-up forum which enables partners to understand and address shared challenges related to substance misuse-related harm. The partners work to address the causes, treatment and recovery needs and consequences of substance misuse for the population of Nottinghamshire.
"The Partnership also is required to implement the Local Nottinghamshire Combating Substance Misuse Strategy, which also includes a local fourth priority. This recognises the broader reasons why people use drugs and alcohol. It also places an equal focus on alcohol as well as drugs, recognising the greater level of alcohol abuse in the county.
"The Partnership will be working to ensure that people get the support they need to find their way out of substance misuse. Anyone can be at risk of developing a substance misuse problem during their lives. We want to work with the people and communities affected and give people the tools and the confidence to live healthier, more independent lives.
"The government funding will enable us to do this by establishing new services and expanding existing ones so we can reach and support more people."
The Nottinghamshire Combating Substance Misuse Partnership Strategy and Delivery Plan was approved at Nottinghamshire County Council's Cabinet meeting on 9 March.

ENDS