County council outlines vision to provide high-quality children's homes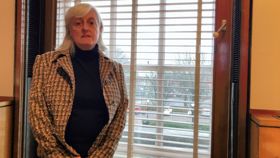 Nottinghamshire County Council has set out its vision to provide high-quality residential accommodation for children and young people in its care.
The move comes after the county council confirmed the closure of Minster View children's home at Southwell in December.
Minster View, which looked after children and young people with severe learning disabilities and complex behaviours, has been permanently closed because of its 'institutional feel' which limited the ability to deliver the required quality of care.
Now the county council is set to push ahead with proposals to purchase four more children's homes as part of an ongoing investment in its two-bedroom homes programme – helped, in part, with annual savings of £1,685,000 from the closure of Minster View.
The county council had originally approved plans to deliver six children's homes shortly before the outbreak of Covid-19 in March 2020.
To date, one home has been purchased and is being mobilised with staffing and management to be provided by not-for-profit partner Homes2Inspire.
A second facility, which will also be run on the county council's behalf by Homes2Inspire, has also been identified and the purchase process is being completed.
One of the four homes will be at Hagg Farm Cottage, near Ilkeston, while a further two children's facilities will be identified and purchased to provide a replacement for West View children's home at Pleasley.
West View has been assessed as a setting for four children with learning disabilities and additional complex needs and is earmarked to replace Minster View.
It has also been identified that children with social and emotional needs West View currently provides for would be better suited in a smaller home setting – which will also be registered with industry regulator, Ofsted.
The fourth home would deliver a new service, in partnership with the NHS, centred on mental health expertise to support children who cannot be cared for safely by their parents. It is proposed this home could be in use by April 2023.
Many staff who worked at Minster View had already temporarily taken up roles in other teams within the department and most within children's residential homes.
There will be no redundancies as part of the investment programme in the new homes, while additional staff members will be required to meet the 'changed profile' of children's needs at West View from April 2022.
Additional posts are also expected to be created for the two new two-bedroom homes, also from April 2022.
The county council says no further changes are planned for its other children's homes, with respite care for children with learning disabilities now taking place at The Big House in Edwinstowe – while Caudwell House at Southwell continues to provide care, including some respite, for children with significant physical disabilities.
Councillor Tracey Taylor, chairman of the Children and Young People's Committee, said the programme was not about money-saving but simply about getting the 'right skills in the right place'.
She said: "Decisions like this are always made in the best interests of the children we look after.
"The closure of Minster View will allow us to look at reinvesting those savings into delivering a residential estate which will provide suitable accommodation to house children and young people, some of whom have complex needs and require the best possible care.
"What we want is our children to feel at home where they live and by having a portfolio of two-bedroom homes, which are fit for purpose, will help us to achieve that vision.
"We want them to live in an environment which is far more comfortable and provides them with safety and stability and will be far more welcoming and, we believe, the purchase of the new homes with the right skills in the right place will allow us to do that."
The county council's Finance Committee will discuss releasing funding for the remaining four children's homes on Monday (10 January), while the wider children's homes provision report will go before the Children and Young People's Committee on Monday 17 January.