Council to carry out informal consultation about new primary school in Bassetlaw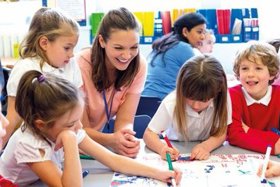 Nottinghamshire County Council is to carry out an informal consultation about the need for a new primary free school in the Gateford-Shireoaks planning area of Bassetlaw. 


Informal consultations at this stage of the planning process are classed as best practice by the Department for Education's 'Establishing a new school: free school presumption' guidelines.
A new housing development in Gateford Park is currently projected to increase the need for primary school places by approximately 158 pupils and there is an obligation on the developer to contribute funding towards a new school.
Nottinghamshire County Council is committed to supporting children to access education near to where they live wherever possible. 
The County Council will conduct a local, informal consultation to canvass views on the need for a new 210-place primary school for children aged five to 11 before deciding whether to launch a free school presumption process.

This consultation will run for six weeks from 16 January until 27 February 2023.
The next step in the Free School Presumption process would be to invite applications from Multi Academy Trust sponsors and identify the most suitable candidate. 

The Council would then work with the successful sponsor and the housing developer to open the new school in September 2024.
Councillor Tracey Taylor, the County Council's Cabinet Member for Children and Families, said: "The County Council has a statutory duty to ensure there are enough school places for children across Nottinghamshire.
"We have secured the land and funding to provide a new primary school, but now we need to gather the views of people in the Gateford-Shireoaks planning area to ensure this proposal meets their needs and expectations.

"I therefore encourage everybody with an interest in this issue to take part in this consultation, which will run from 16 January until 27 February 2023."