Council seeks local views on proposed Stapleford Mini Holland scheme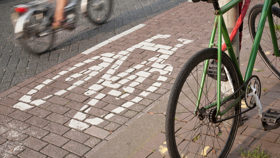 Stapleford residents and businesses are being encouraged to have their say and find out more about the feasibility of introducing a 'Mini-Holland' scheme in the town at a series of events through December.
A Mini-Holland scheme aims to make an area, over time, as cycle and pedestrian-friendly as possible by making changes to the local roads to make walking and cycling trips in the area easier and more pleasant.
Nottinghamshire County Council has been successful in securing funding from the Department for Transport (DfT) to undertake a feasibility study and is seeking the views of those living and working in Stapleford to find out what they enjoy most about the town, how they travel in the area, and what they think could be improved.
The feasibility study is being developed by AECOM on behalf of the county council.
Councillor Neil Clarke MBE, Cabinet Member for Transport and Environment, said: "We are excited by this opportunity, and we need to make sure it's right for the area.
"The feasibility study will look at traffic flows, current walking and cycling infrastructure and people's travel patterns to see what type of schemes could work in the area. These could include improvements to the look and feel of local streets; new and improved facilities for wheelchair and mobility scooter users, walkers and cyclists; and improvements to roads, such as new crossing facilities.
"It's important that residents and local businesses are involved in discussions from the start, and we welcome everyone's feedback."
Everyone is invited to attend the public events which will take place on:
Saturday 3 December 2022 – Stapleford Library (9:30am to 12pm)
Thursday 8 December 2022 – Stapleford Library (9:30am to 12pm)
Thursday 8 December 2022 – St Helens Church- The Annex (4:30pm to 7:30pm)
Alternatively, from 1 December comments can be made by completing the short online survey at www.nottinghamshire.gov.uk/stapleford-mini-holland, emailing transport.strategy@nottscc.gov.uk, or by writing to the Local Transport Plans and Programme Development Team at Nottinghamshire County Council, County Hall, West Bridgford, Nottingham NG2 7QP.
The consultation runs from 1 to 31 December 2022 and more information can be found on the County Council's website at: www.nottinghamshire.gov.uk/stapleford-mini-holland
Notes
The allocation of the feasibility funding (and undertaking the feasibility work) does not mean that a Mini-Holland scheme in Stapleford will progress to construction.
Only a small number of those areas shortlisted for feasibility funding across the UK will be taken forward for full Mini-Holland construction funding
Before progressing to construction, any proposals will be subject to:

identification of a scheme that delivers the funding criteria (including meeting design requirements) and value for money, and is supported locally
being shortlisted by the DfT for further funding for its detailed design and potential construction
the necessary detailed design development work – including consultation, statutory undertakings and other issues arising from feasibility studies, detailed scheme investigation and design, and value for money considerations
further necessary County Council and government approvals on construction proposals following the aforementioned development work.