Council appoints new operator for 367 bus service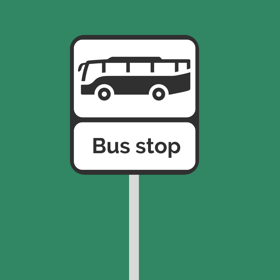 The 367 bus service between Newark and Harby will continue thanks to the county council appointing a new operator.
GEM Mini Travel gave notice to the county council earlier this week that they would no longer be operating the service after 22 May, with their last day of operation being Saturday 20 May.
The county council has now appointed Centrebus as the new operator of the service, which operates on a fixed timetable between Newark and Collingham and as a pre-booked service from Collingham to Harby.
The change in operator means that passengers will now need to call a new phone number to make bookings, but there will be no change to the timetable.
Bookings can now be made between the new times of 9am and 5:30pm by calling 07949 043961 and must be made a maximum of 14 days in advance and with a minimum of two hours' notice. Any customer who has booked to travel from Monday 22 May using the old number should rebook the trip using the new number.
Councillor Neil Clarke MBE, Cabinet Member for Transport and Environment at Nottinghamshire County Council, said: "Local bus services are a lifeline for communities and so we are pleased that the 367 service will be able to continue.
"After receiving notice from the previous operator, we commenced an emergency tender exercise to make sure that a new operator would be in place to make sure that communities and our residents were not left without a bus service.
"It is good news that the current timetable will stay the same and that there have only been two changes to how the service will operate, these being the phone number and the hours between which bookings can be made.
"We are committed to doing all that we can to support Nottinghamshire communities and this is just one example of our ongoing support for bus services."
Centrebus will begin operating the service from Monday 22 May.