Get involved
The Tour of Britain cycle race will pass through Nottinghamshire for the third time, in what will be the biggest free-to-attend sporting event the county has ever seen.
The race takes in 190km (approx. 118 miles) of the county's roads starting in West Bridgford and finishing in Mansfield on the same day. This will be a fantastic opportunity for residents across Nottinghamshire and the surrounding areas to see some of the world's top cyclists!
Crowds of over 250,000 lined the streets in September 2018, which was the last time our county hosted a stage of the tour, making it the largest sporting event in the county's history. Our county was recognised by the Tour's event organisers for the 'best crowds and best local-buy in of the whole Tour' and this year we want to go
even bigger and better.
Join us on route on the day to cheer along the riders - bring your own shakers, bells, whistles and let's make plenty of noise! Why not also dress your fences, gardens and windows with bunting and decorations to show the riders our support and the TV cameras just how much community spirit our great county has.
Get social
There will be lots happening on the day of the event so be sure to take plenty of snaps and keep us posted. Share your photos on Facebook, Twitter and Instagram with #NottsTOB. We're giving away a special prize for the best photo shared on social media on the day with #NottsTOB. 
Gallery and videos
Take a look though our photo gallery and video clips for inspiration and tips on making your own decorations and noisemakers
'Make your own shaker' video by Mansfield District Council
Spray a bike and paint the town yellow
Newark and Sherwood 
Edingley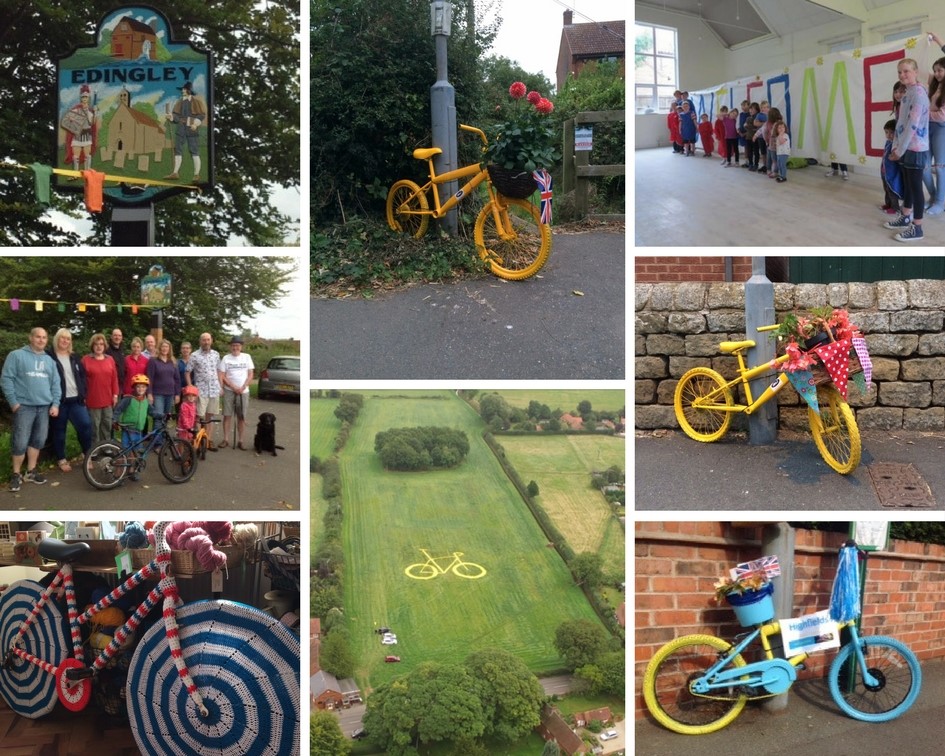 Farnsfield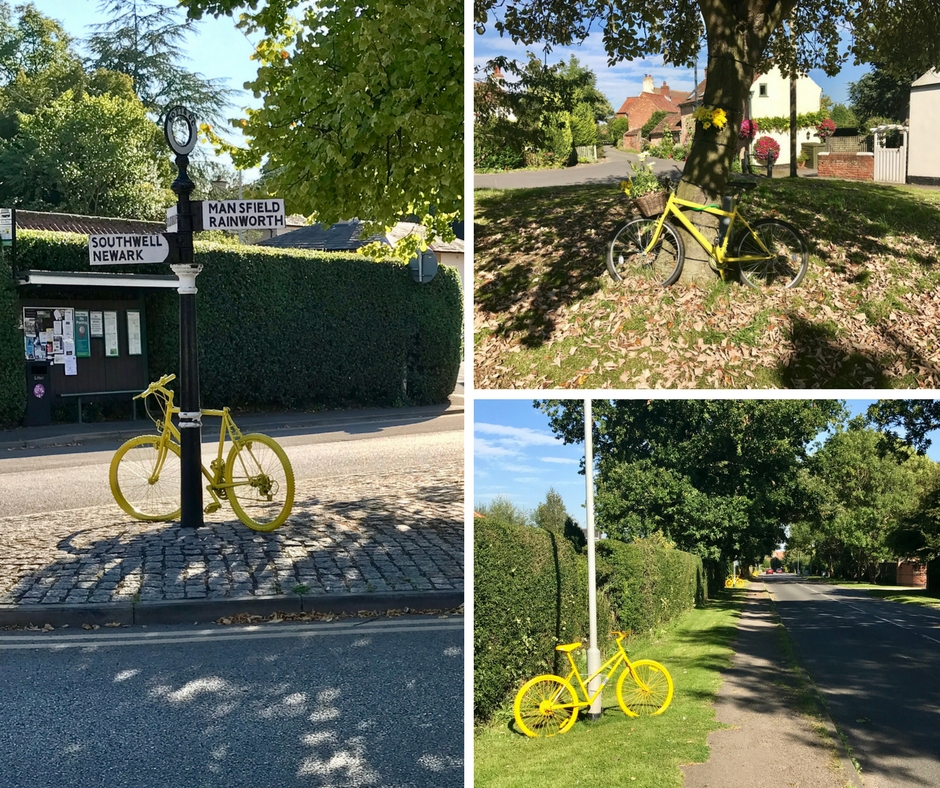 Created by Nottinghamshire Farmer Des Allen, Allen Farms (Coddington) Ltd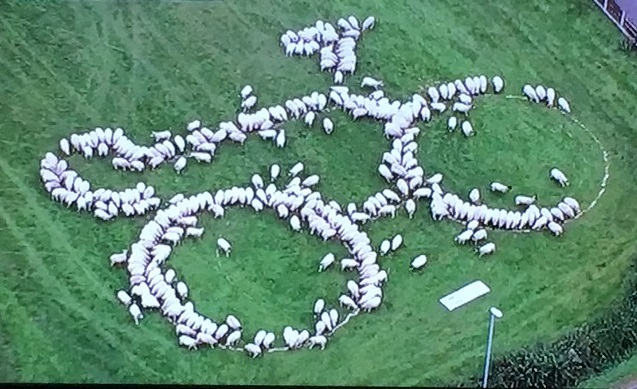 Southwell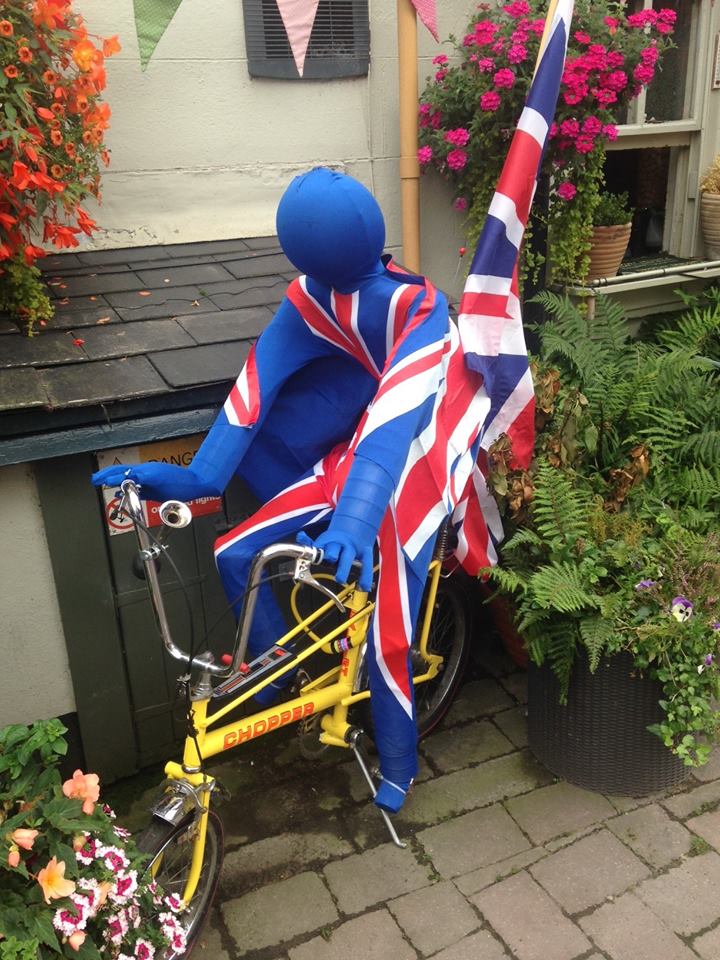 Please remember...
We want everyone to have a fantastic time when the Tour of Britain comes to our County. If you are planning to decorate the route here's a few things to remember:
Banners, bunting, bikes and other bits and bobs should not obstruct the road, pavement or cycle routes and not be placed in areas where crowds are likely to gather to watch the race.
Place your decorations in a safe place so people can enjoy taking photos and selfies with your artwork.
Don't forget to remove your decorations once the race is over.