Rights of way (public paths)
You can walk on all public rights of way. Some are also open to horse riders, cyclists or motorists.
Your rights
The Countryside and Rights of Way Act 2000 gave people more freedom to walk on open countryside. This applies to open access land, which has been opened to the public for walking. 
On a right of way you can:
walk dogs on a lead or under close control
take a pushchair or wheelchair, although this can be difficult if the surface is uneven or muddy
take a short route around an illegal obstruction (e.g. fences or crops) or move it to get past.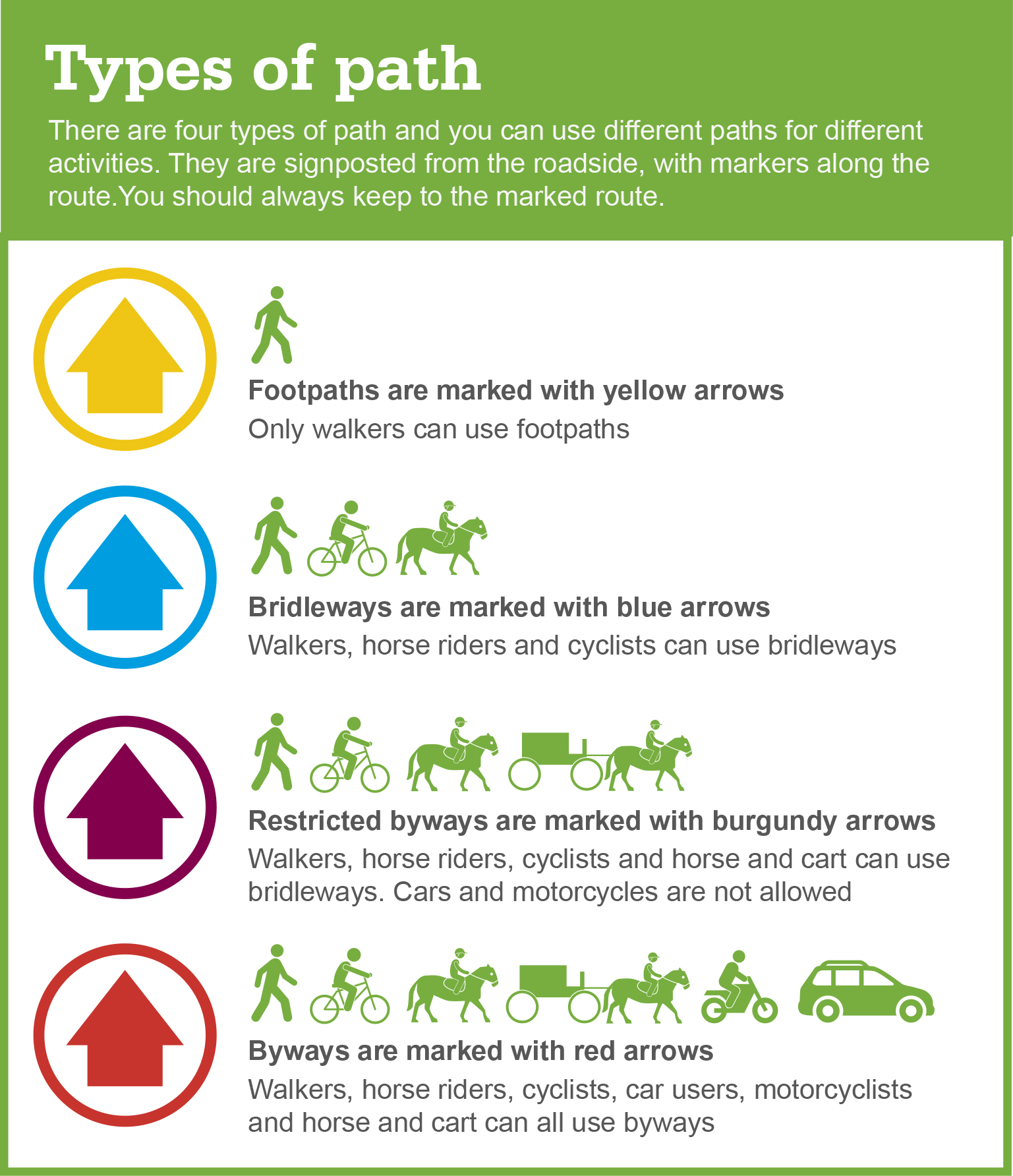 Report problems
Many paths go across or around fields that contain crops or have been ploughed and may be uneven or muddy. Public paths should be clear from obstruction and fences, gates and stiles must be in good condition, easy to open and unlocked. 
---
Related links