Get Involved
The OVO Energy Tour of Britain cycle race passes through Nottinghamshire for the second year in a row, in what will be the biggest free-to-attend sporting event the county has ever seen.
Crowds of over 210,000 lined the streets in September 2017 as our county hosted an entire stage of the tour for the first time making it the largest sporting event in the county's history. An estimated one million people also tuned in to watch the Nottinghamshire stage on ITV4. Our county was recognised by the Tour's event organisers for outstanding community engagement and initiative, and this year we need your help to go bigger and better!
Join us on route on the day to cheer along the riders - bring your own shakers, bells, whistles and let's make plenty of noise! Why not also dress your fences, gardens and windows with bunting and decorations to show the riders our support and the TV cameras just how much community spirit our great county has.
Get Social
Don't forget to share photos of your creative displays on Facebook, Twitter and Instagram with #NottsTOB so your images can be included on our website and shared with the National Tour of Britain and TV organisers. There will be lots happening on the day of the event so be sure to take plenty of snaps and keep us posted.
Gallery and Videos
Take a look though our photo gallery and video clips for inspiration and tips on making your own decorations and noisemakers
Make your own shaker video by Mansfield District Council
Spray a bike and paint the town yellow
Edingley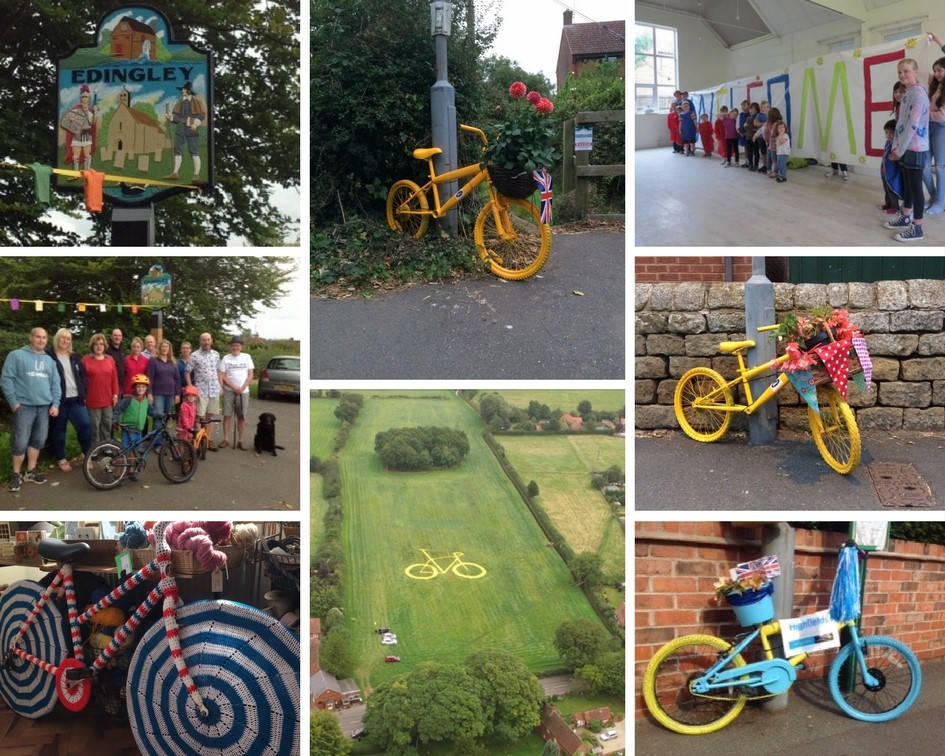 Farnsfield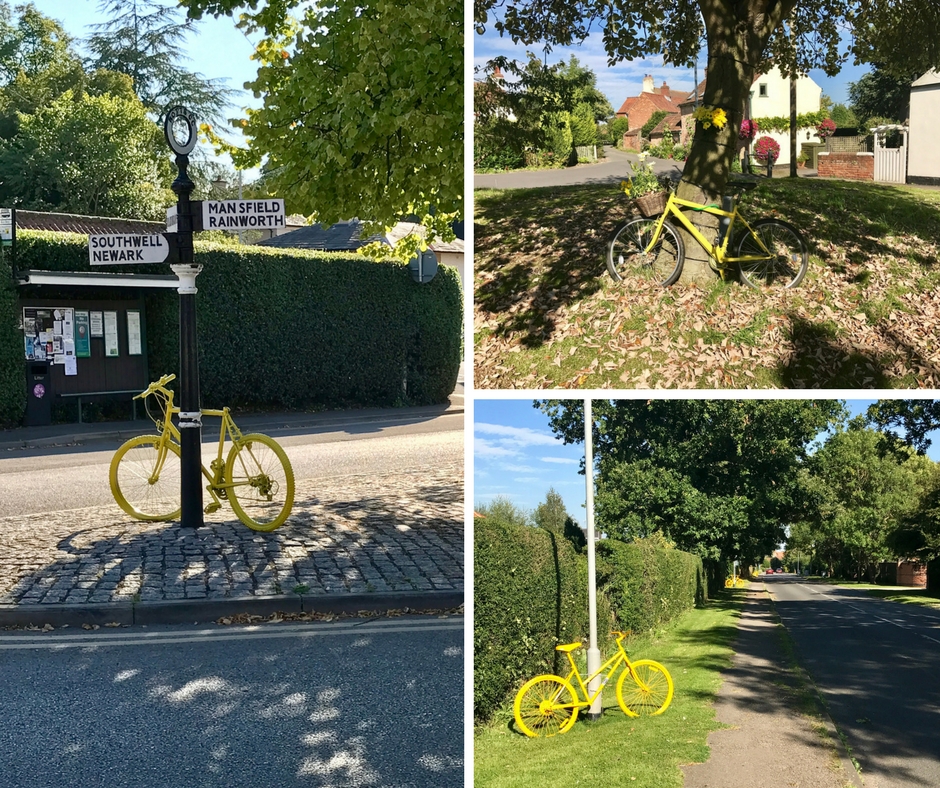 Created by Nottinghamshire Farmer Des Allen, Allen Farms (Coddington) Ltd
Southwell