Chairman of the County Council
Councillor Yvonne Woodhead
Born and raised in Blidworth, Yvonne was first elected to Nottinghamshire County Council in June 2000 and represents the Blidworth division including Rainworth and Haywood Oaks.
Yvonne is a Blidworth Parish Councillor and has been a Newark and Sherwood District Councillor since 1995, representing the Blidworth ward.
Her public service experience includes roles as Vice-Chairman of Nottinghamshire County Council's Adult Social Care Committee. She is a current Member of the Adult Social Care and Health, Personnel and Planning and Licensing Committees. Yvonne is also a member of the Economic Development and Planning Committees at Newark and Sherwood District Council.
Yvonne is a great advocate for young people and supports local sports clubs. Yvonne has supported a number of voluntary organisations for many years.
Chairman's Charity - Portland College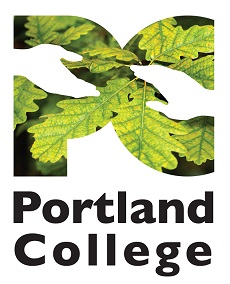 The Chairman's Charity for this year is Portland College, a vibrant, national, specialist college for people with a wide range of disabilities.
The College strives to develop every learner's unimagined potential with a personalised programme that can include work experience and volunteering. The personal curriculum is underpinned by a broad range of accredited qualifications in independence, literacy, numeracy, sport, arts, business studies, computing, small animal care and horticulture
The college was founded by Winifred, Duchess of Portland who had nursed injured First World War veterans. The College was originally established to provide training to provide injured veterans with skills to take up new jobs and to help lead independent lives.
Her Majesty the Queen became the college's Patron in 1974, having laid the foundation stone of the College in 1950.

Today, Portland College remains true to its founding vision:
"To maximise the ability and minimise the effects of disability of students through the provision of opportunities for learning in an inclusive specialist residential environment giving individuals empowerment through employment, independence and integration."
How to support Portland College
Portland College has an active fundraising programme to provide a wide range of facilities at the campus such as new, specialist equipment in all areas.
There are a number of different ways to support the College's fundraising:
support various events which are open to the public and take place throughout the year
take part in a Challenge Event of your own and raise money through sponsorship
donate using Payroll Giving.
You can also make a donation to the Portland College by sending a cheque made payable to: Portland College.
Send to: Democratic Services, Floor 1 Riverside North, County Hall, Nottingham, NG2 7QP.
Vice-Chairman of the County Council
The Vice-Chairman of the County Council is Councillor Mike Pringle.
Councillor Pringle represents the Ollerton division and is one of the County Council's newest members.