Inspire Youth Arts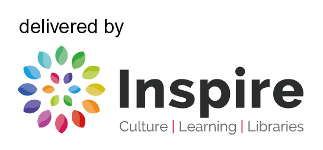 Inspire Youth Arts is a team with over 20 years' experience in designing, developing and delivering exciting and innovative arts projects with young people.
We use highly skilled professional artists and work across all art forms - music, dance, drama, visual arts, digital art, film and media.
Inspire Youth Arts will work with young people through the arts to give them the opportunity to explore their own capabilities, strengths and unlock their full potential.
What we offer:
We specialise in projects that engage and educate a diverse range of young people including those with SEND, talented and potential, hard to reach and those in challenging circumstances.
We are also very experienced at Arts Event management, mounting small, medium and large scale youth arts showcases and awards evenings.
Work we do can contribute to accreditation including Duke of Edinburgh, Arts Award, A level and more. We will work with young people to plan and design projects that meet the needs of the students and the school. 
"Inspire Youth Arts have made such a positive impact on the students and directly contributed to our OFSTED inspection outcome" Kelly Fedun, Assistant Head, Fountaindale School