Site Design and Improvements Service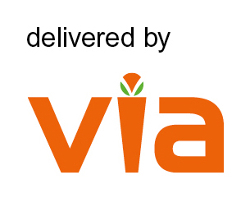 Well designed and managed sites can provide a stimulating environment for students' development and learning, as well as attractive and healthy surroundings. They can be a haven for wildlife and a valuable amenity for children, parents and the wider community. 
We offer an expert design and project management service that helps schools address site-based problems and enables the development of grounds to meet maximum potential. We have a significant track record of undertaking new build and upgrade projects for schools, and are able to provide services that range from complete design and project management through to technical advice on a particular issue. We can offer initial site assessment and consultation, concept design and master planning through to the design, procurement and contact management of projects. We are also able to engage with key stakeholder groups within your school to explore your requirements and engage them in the design process. We are happy to provide you with a quote for fees after an initial assessment to discuss the scope of the work required. 
"Redlands School would unreservedly recommend Via to any school considering any ground work" Acting Headteacher, Redlands Primary and Nursery School.
We work in collaboration with other County Council services to ensure you receive the most efficient and effective service.
This services includes:
Bespoke consultancy offering a range of services from one-off advice to full design and project management, including planning advice and applications
'Whole School Site Start Strategy' - This service supports the school in creating it's own strategy for future development of the whole site. Using a series of supported workshops, survey, evaluation and design sessions, we work with the whole school community to create a vision and plan for the future that will act as a roadmap for project fundraising and delivery. 
Whole site master planning or the design of a specific area including:

Redesign of existing school grounds to incorporate features such as nature areas, and playground shading
Extension/creation of car parks, new and upgraded play facilities, multi-use games areas, fitness trails etc
Improvements to site security including perimeter security fencing
Design and creation of both informal and formal play areas
Investigation and resolution of site-based problems such as localised flooding and access problems
Initial site visit and preliminary assessment are provided free of charge. Design and project management fees are charged either on the basis of a fixed hourly rate or an agreed ceiling, based on anticipated project value and complexity. Fees are agreed in advance of commencement of the project and works will be procured on the basis of client preference either using a tendering process or our in house construction teams.
To buy this service, please use the link provided or contact our team to find out more information.