Road Safety Education and Training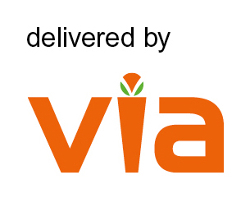 Children's safety is of paramount importance to everyone. The Road Safety Team develops and delivers interactive education and training activities appropriate to the age and development of children, in relation to specific casualty information from your locality.
We provide road safety education activities for all Key Stage and sixth form pupils, in accordance with national guidance and take into consideration local casualty concerns.
Our professional service is reliable and flexible to meet both the general and specific needs within your school.
It includes:
We are able to tailor our educational programmes to suit the needs of particular schools or the areas where children live and play
We provide road safety education in both primary and secondary school to meet the requirements of specific age groups
We provide both off and on road Bikeability cycle training for foundation children and above. This is delivered by nationally accredited cycle trainers who are trained to the national standard. This includes balance bike training. 
We provide cycle training and education activities to support children's transition between primary and secondary school
We develop road safety education with the aim of encouraging safer road use and behaviour
Our education activities also target young drivers and their passengers
Our School crossing patrol sites and services assist children crossing the county's busier roads (subject to meeting the necessary criterion)
All activities involved are interactive and designed to engage children and young people, enhancing their learning. All issues relating to safety outside your school will be listened to and appropriate support provided wherever possible.
"A superb session, full of enjoyment and learning. Excellent staff with the session pitched just at the right level for the age range."
Deputy Headteacher, Greenwood Primary and Nursery School.
Currently, there is no cost to schools. Please contact us to discuss how we can support your school's requirements.