New enforcement policy for regional Trading Standards Investigation Team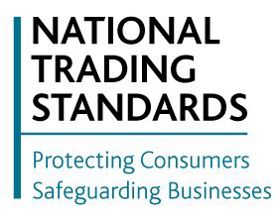 Nottinghamshire County Council's Policy Committee today (16 September) discussed and approved a new enforcement policy which will allow the Regional Investigation Team for the East Midlands, which is hosted by the Council, to enhance its current service offer to consumers and businesses.
The Regional Investigation Team is different to the role of the local County Council trading standards service. The team operate across Local Authority boundaries as one of a network of eight teams and is setup specifically to tackle more serious and complex criminality.
This new policy offers greater clarity on the role of the Regional Investigation Team and what the public can expect from it, including those who it will enforce against.
Councillor Mrs Kay Cutts, MBE, Leader of Nottinghamshire County Council said: "The East Midlands Regional Investigation Team has a very successful track record of enforcing against serious criminality. 
The introduction of this new policy will enhance its role and protect the integrity of the team.  It provides crystal clear clarity on how it works and how it will enforce legislation.
"The primary function is to investigate and bring prosecutions against criminals and businesses who operate fraudulent enterprises that target the public and other businesses resulting in significant financial losses. I welcome this policy as it's key to carrying out this important work going forwards."
 
ENDS