First meeting for new committee overseeing Nottinghamshire County Council's COVID-19 response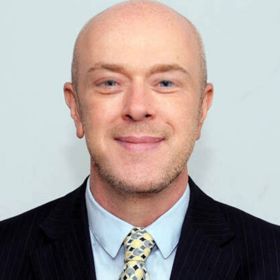 The new County Council committee overseeing Nottinghamshire's recovery from the COVID-19 outbreak met for the first time today. 
The new committee has been set up to review the Council's response to the crisis and manage policy development relating to the county's recovery, including the Council's approach to boosting the local economy and reforming local government services, including the future structure of local government in Nottinghamshire.
Councillors heard the latest update on the Council's response to the emergency, particularly the help and support given to the county's most vulnerable residents.
Leading discussions on the next steps for the new committee, Chairman of the Resilience, Renewal and Recovery Committee, Councillor John Knight said;
"I am proud of the way people in Nottinghamshire have responded during this pandemic so far and I look forward to leading the work of this new committee.
"Our residents have shown a great sense of social responsibility, resolve and community spirit during the crisis that continues to have a huge impact in all aspects of our lives. 
"This Council was called upon to support the most vulnerable people in our communities at the time they needed us the most. Our response has been exemplary.
"We swiftly set up a new Community Hub which has been a lifeline to hundreds of residents as well as a Community Fund, which has supported around 190 local charities and community groups which are delivering essential services to help people through COVID-19.
"At the very height of the pandemic our priority was to make sure our carers were provided with the PPE they needed to continue their critical duties. It's important to remember how challenging those early days and weeks were to this authority. We supported our schools to work through the ever-evolving national guidance on how we could enable children of key workers to return to school safely.
"When the time was right we helped to resume some of our much-valued services such as libraries, country parks waste and recycling sites back to safe operation and we continue to review the government guidance and help Nottinghamshire to get back on its feet.
"The overall rate of infection in Nottinghamshire remains lower than in many parts of the East Midlands and our public health colleagues are working hard to make sure that our message remains clear that this virus has not gone away.
"Working with our partners, I know that we are taking a proactive approach in Worksop by encouraging residents with symptoms to get tested due to the slightly higher rates there.
"Despite the easing of lockdown, COVID-19 remains a part of our way of life and is still circulating in our communities. This committee will help develop the strategies to support a successful recovery for our economy, whilst ensuring the well-being of our residents and safe outbreak control plans."