Egg'stra family fun ideas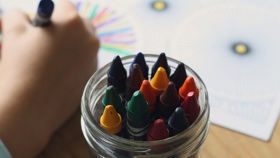 Not sure what to do with the family this Easter?  As the lockdown rules have started to change Nottinghamshire County Council have put together some Easter ideas and activities for the whole family to get involved in.

The 'Activities for Easter 2021' webpage has been 'laid' out with a fine selection for you to delve into. From healthy cooking ideas to planning your own Easter Egg hunt there's something for everyone!
Don't forget to take a snap and share on Facebook, Twitter or Instagram with #ExploreNotts, we will be sharing all our favourites!
 This Easter you can meet up to six people from different households or up to two households outside for some egg-cellent fun! To check out the current covid guidelines please visit: https://www.gov.uk/guidance/covid-19-coronavirus-restrictions-what-you-can-and-cannot-do

Sound me a story (online)

Join Mr Shay on April 6, along with the family to explore stories through a story sound simulator. This spectacular will retell tales in a different way and is for ages 7+. There are two showing of this event so be sure not to miss out. Prices are £3 for the whole family.

Events | Inspire - Culture, Learning, Libraries
 
 Rufford Easter Hunt

Come along from 2-18 April to Rufford Park's Easter Egg Hunt in the great outdoors. We think you will have a cracking time and it's only £2 to participate, best of all if you find all the hidden eggs there's a special prize at end!

Parkwood Outdoors Rufford Abbey Country Park

Easter Competition

Psssst come over hare……. There's a chance to win a fantastic family break to the Peak District courtesy of our friends at Notts Outdoors. Well, what are you waiting for? To find out more about Notts Outdoors and how to enter hop to it.

Easter Competition | Notts Outdoors (nottinghamshire.gov.uk)

Let's get clucking

Show off your star baking skills over the holidays, with our tasty recipes. Grown-ups, make sure you are on hand to help and you don't get to lick the spoon… and did we mention the recipes are affordable and healthy too?

Recipes | Nottinghamshire County Council

Take a look at our top picks and more by visiting
School holidays events and inspiration | Nottinghamshire County Council