Retford flood alert downgraded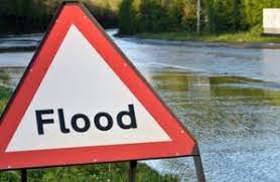 Following the announcement by the Environment Agency to remove the Severe Flood Warning in Retford, people are advised they should maintain high levels of vigilance and continue to check flood alerts relating to where they live as a flood warning remains in place for the town and surrounding areas. A rest centre at Retford Leisure Centre remains available to those who need it.
Further warnings also remain in place for communities across the county and they can be found here. Flood alerts and warnings - GOV.UK (check-for-flooding.service.gov.uk)
We are continuing to closely monitor the situation. Environment Agency incident response staff are liaising with emergency services and local authorities and remain ready to respond and support wherever it is needed.
People are advised to stay away from flood water and do not take risks that may endanger yourself and others. Please follow the advice of the emergency services and first responders on the ground.
Cllr Neil Clarke, Cabinet Member for Transport and the Environment at Nottinghamshire County Council said: "It is good news that the Environment Agency has downgraded its Severe Flood Warning although I would urge communities to remain vigilant and to cooperate with the emergency services as Flood Warnings remain in place.
"The people of Retford have shown resilience and true community spirit in their support of each other during very difficult circumstances. I wish to thank the emergency service and all the agencies who have provided support to people throughout these terrible floods. We will continue to support residents across the whole county as they seek to recover their communities in the coming days and weeks. Please everyone, do stay safe."